---
Cars / Jets
The New Eco-Friendly Era of Private Jet Travel
In order to adapt to consumer demands for sustainable flying, private jet companies have been investing in eco-friendly technologies and design.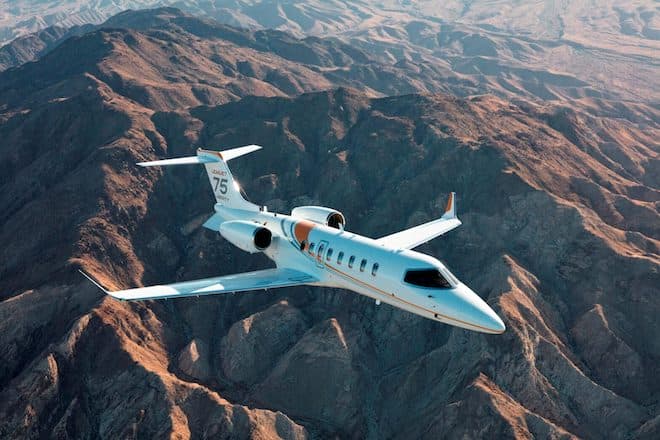 American aerospace manufacturer Learjet unveiled the first purpose-built private jet, the Learjet 23 in 1963. Dassault Aviation debuted its first executive jet, the Mystère-Falcon 20, that same year, and in 1966, the Gulfstream II was launched — an aircraft said to have first set the standard for private jets. Today, those standards are even higher: private fliers want an experience that offers both the peak of luxury and a sustainable way to travel.
Regarding the carbon footprint of travel, there is nothing worse than travelling by private jet. According to the European non-governmental organisation Transport & Environment, private jets are five to fourteen times more polluting than commercial planes per passenger, and 50 times more than high-speed rail, emitting two tonnes of carbon dioxide in a single hour.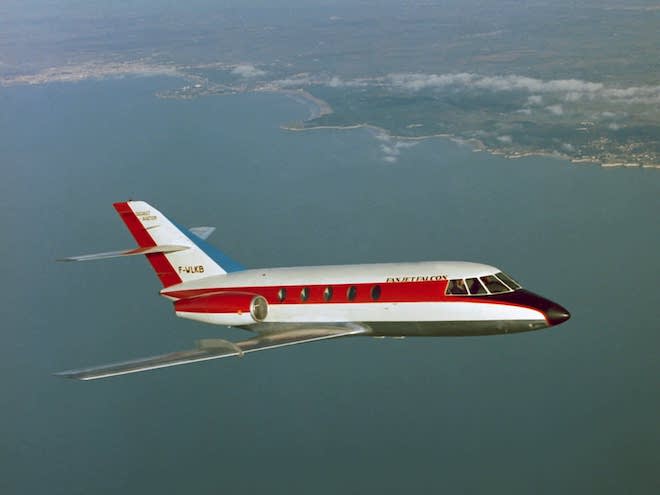 Since early 2020, private jet use has been increasing faster than the commercial aviation sector. Flying Group, a travel operator, saw the number of private flight hours increase by 15 per cent in 2021 compared to 2019, with the group expecting that number to grow by 7-8 per cent more. Additionally, European private jet carbon dioxide emissions have soared in recent years, with a 31 per cent increase between 2005 and 2020.
Finding a green solution is something that the aviation industry is striving towards. The National Business Aviation Authority committed to achieving carbon-neutral growth in international emissions by 2020 — aided by the fact that, in 2014, manufacturers succeeded in developing supersonic private aircraft that runs on biofuels. And this is only the start of the sector's move towards cleaner travel and a more sustainable future.
Sustainability Partnerships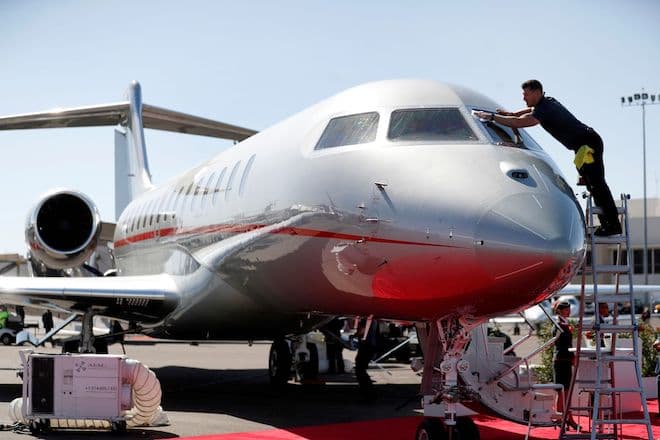 To drive a sustainable, long-term recovery in the aviation industry, facilitating the transition to net-zero flying by the middle of this century remains a priority across aviation's value chain. The use of sustainable aviation fuel (SAF) — a next-generation aviation fuel, made from 100 per cent renewable waste and agriculture residues, or through SAF technologies such as power-to-liquid from recycled carbon dioxide and carbon-capture technologies — will play an important part in achieving this transition.
Over the lifecycle, SAF reduces greenhouse gas (GHG) emissions by up to 80 per cent compared to fossil jet fuel. Not only is it fully compatible with existing jet engines but since it's chemically similar to fossil jet fuel, it can be blended and be financially advantageous for businesses.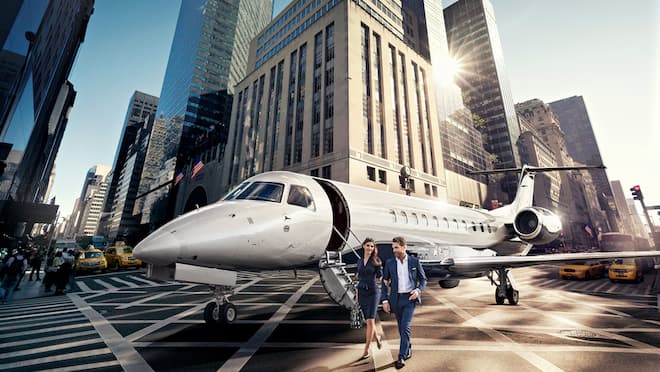 In September 2020, VistaJet announced its new partnership with SkyNRG, the global leader for SAF, which plans to reduce carbon emissions by up to 85 per cent. Through the collaboration, VistaJet suggested a new flight management system, which reduces fuel consumption by optimising route, level and speed; a booking strategy that reduces unnecessary repositioning of flights and fuel burn. Within eight months of launching the plan, 80 per cent of VistaJet members opted in to compensate for their fuel emissions.
The endeavour is part of the company's Blue Skies carbon offsetting program, which it launched in 2008 to encourage private jet owners to make their flight activity more environmentally friendly. And, this February, NetJets announced its commitment to purchasing 100 million gallons of SAF over the next decade from the next-generation landfill-waste-to-fuel company, WasteFuel.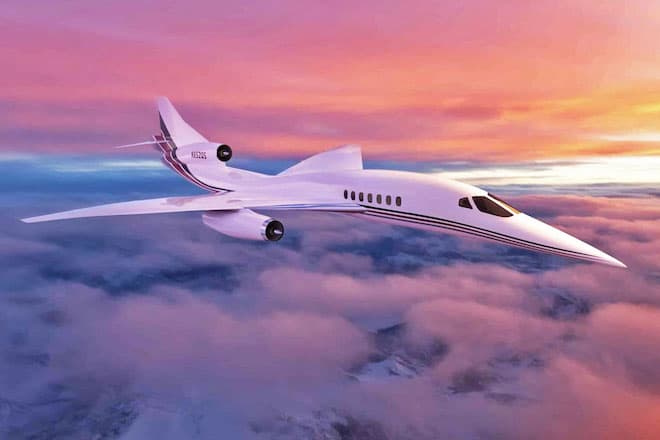 Similarly, private jet charter company, Victor, has unveiled a partnership with Neste, one of the leading producers of SAF, that will enable its clients to cut the carbon emissions of every flight they take. From 29 June 2022, Victor's private and corporate members will be able to choose exactly how much fossil fuel from their booking they want to replace with SAF, from 5 per cent anywhere up to 100 per cent.
The industry-leading partnership with Neste makes Victor the first and only on-demand private jet charter business to provide SAF to all their members. "I am relieved to be announcing our global partnership with Neste today. The urgent and rapid scaling-up of sustainable aviation fuel is essential if we are to achieve our net-zero goals. It's fundamental to all our stakeholders that we continue to be transparent about the emissions of our members' private flights and, where possible, take ownership of the climate crisis," said Toby Edwards, Co-CEO at Victor.
Green Aircrafts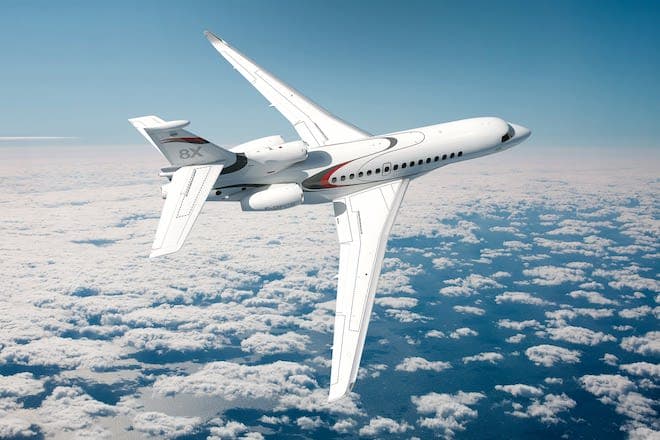 Business jet manufacturers have long been at the forefront of the aerospace industry, advancing technology while incorporating sustainable environmental solutions. To meet growing demand and the expectations of private fliers, business jet manufacturers are aggressively addressing the environmental impact of their processes and aircraft performance with the goal of delivering a next generation of private flying experience that optimises efficiency, comfort and sustainability.
One of the companies at the forefront of sustainably designed aircrafts is Dassault. A French aerospace company with dual expertise as a manufacturer of military aircraft and business jets, the company refers to its sustainable engineering processes as "eco-design". Throughout the aircraft lifecycle, Dassault applies efficient eco-design concepts from the mining of raw materials to production, from in-service operation to end-of-service and recycling. For example, their Dassault Falcon 8X is up to 20 per cent more fuel-efficient than any other aircraft in its segment.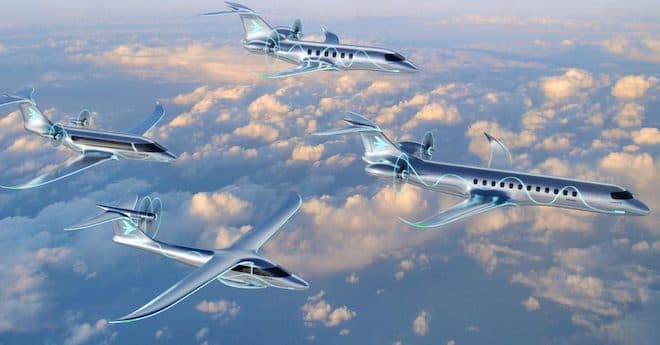 Another company that embraces sustainability through design is Embraer, in early 2021, the Brazilian aircraft manufacturer unveiled four new sustainable aircraft concepts. Titled the "Energia" family, the regional air travel designs are powered by four different propulsion technologies — hybrid-electric, electric, hydrogen fuel cell and dual fuel gas turbine. The first concept, the Energia hybrid, or the E9-HE, will rely on one piston engine and two electric motors. The electric motors will operate during take-off and climbing. However, once the plane reaches its cruising altitude, it will switch off, leaving the piston engine to operate at 50 per cent more efficiency, reducing fuel consumption and emitting up to 90 per cent less carbon dioxide emissions.
Meanwhile, the Energia Electric, or E9-FE, will be solely powered by batteries and an electric motor. The batteries will be swappable and located at the nose of the aircraft to allow for quick turnaround times. The plane will achieve up to 80 per cent reduction in external noise and operate with zero carbon emissions. Besides this, Embraer intends to have all its aircraft certified for SAF compatibility by 2030.
The private jet industry, despite being scrutinised for its conspicuous consumption, has been taking steps to address the most pertinent issues that it is facing. From designing its aircraft with the environment in mind to slowly phasing out the use of fossil fuels, the path is clear for the industry: being sustainable is the only way. While the journey may be fraught be turbulences, a greener future awaits.
For more jet reads, click here.
---