---
Lifestyle / Travel
Most Expensive Beach Holiday: French Polynesia
A new ranking places French Polynesia top of the most expensive beach holiday list, while Vietnam is on the opposite end.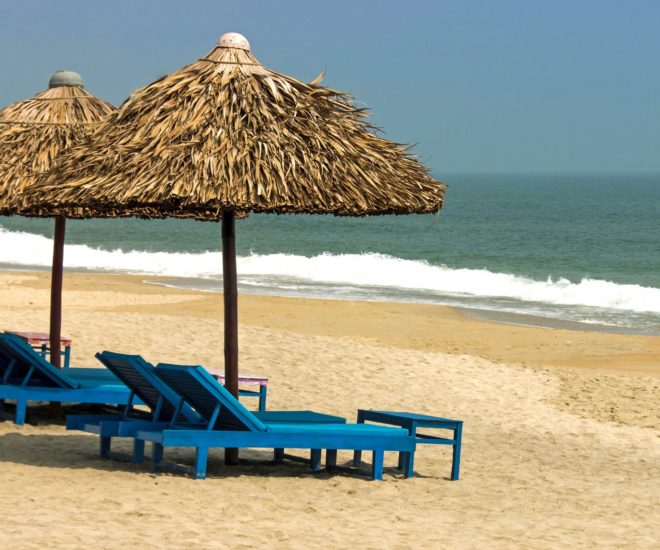 Luxury living is mainly about choosing the best possible experiences life has to offer, something we often equate the most expensive indulgences, but is your beach holiday better because it was more expensive? A new ranking places French Polynesia top of the most expensive beach holiday list, while Vietnam is on the opposite end, recognized as the most affordable destination for a beach holiday. What does this mean, really, when it comes to choosing a holiday destination? This news gives us the perfect reason to have an objective look at the options.
After whittling down an initial list of 900 destinations, travel website TravelBird calculated the cost of spending a day at the beach at 250 coastlines around the world, looking at the average cost of sunscreen, water, beer, ice cream and lunch.
The result is the 2016 Beach Price Index, a ranking created to serve as a budgetary guideline for holidaymakers looking at booking a beach holiday.
You might be thinking, what about the quality and price of the hotel stays but you can easily control that. The quality of meals can vary widely too so there might be some doubt about that but sunscreen is sunscreen…well, apparently not.
While the beaches of Vietnam and India dominate the lower end of the list, for example, the luxurious beaches of French Polynesia and Seychelles emerged the costliest destinations, setting sun worshippers back between $55 and $60 a day for the privilege of soaking up the tropical rays. Remember, that is not inclusive of flights or any other transportation as well as the nightly rate of the hotels and resorts. This is about the bare necessities.
Because on La Plage de Maui in Tahiti, a bottle of sunscreen purchased from the resort, local pharmacy or supermarket averages about $22, a bottle of beer about $8, and lunch about $25.
That compares to Cua Dai Beach, Hoi An in Vietnam, where both sun protection and beer costs about $2, and lunch $8. Think about that for a second and zoom in that sunscreen. The price of sunscreen at Hoi An is literally less than 10% what it costs in Tahiti. It really speaks for itself.
The report also breaks down the daily costs of visiting what they consider to be the top surf beaches, family beaches, most romantic and most relaxing beaches for would-be visitors.
For instance, surfers headed to Tamarindo Beach in Costa Rica, ranked the top surfing destination, are advised to budget about $28 for the day, while a day at the top-ranked family beach, Tulum in Mexico, averages about $29.
Here are some of the results (below) and, a different perspective on the best beaches of 2016:
Top five most expensive beaches around the world
La Plage de Maui, Tahiti, French Polynesia
Mareto Plage Publique, Moorea, French Polynesia
Anse Vata, Noumea, New Caledonia
Anse Georgette, Praslin, Seychelles
Anse Soleil Beach, Seychelles
Top five cheapest beaches
Cua Dai Beach, Hoi An, Vietnam
Ho Coc Beach, Ho Coc, Vietnam
City Beach, Nha, Vietnam
Long Beach, Phu, Quoc, Vietnam
Varkala Beach, Kerala, India
Top five surf beaches
Tamarindo Beach, Costa Rica
Watergate Bay, Newquay, UK
Cote des Basques, Biarritz, France
Uluwatu, Bali, Indonesia
Bondi Beach, Sydney, Australia
Top five family beaches
Tulum Beach, Mexico
Phra Nang Beach, Ao Nang, Thailand
Coronado Beach, California, USA
Plaka Beach, Naxos, Greece
Palolem, Beach, Goa, India
Top romantic beaches
Whitehaven, Beach, Whitsunday Islands
Kailua, Hawaii, USA
La Plage de Maui, Tahiti, French Polynesia
Cayo Coco, Cuba
Ile Sainte Marie, Madagascar

This story is also available in Bahasa Indonesia. Read it here: Polinesia Perancis, Pantai Liburan Termahal
---