---
Style / Beauty & Wellness
Guerlain Rouge G Lipsticks
Guerlain's new revolutionary lipstick called Rouge G de Guerlain. The new lipstick aim to be lightweight, long-lasting with tons of color. Rouge G de Guerlain has a revolutionary and thrilling packaging, evoking the impression of holding an oval bar of white gold in your hands. Here the case flips open to reveal a mirror and […]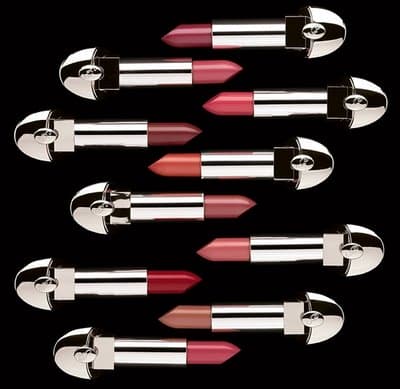 Guerlain's new revolutionary lipstick called Rouge G de Guerlain. The new lipstick aim to be lightweight, long-lasting with tons of color.
Rouge G de Guerlain has a revolutionary and thrilling packaging, evoking the impression of holding an oval bar of white gold in your hands. Here the case flips open to reveal a mirror and the lipstick which is perfect jewel itself.
Guerlain describe the line as an "aspirational lipstick line." Rouge G de Guerlain will launch in April with 25 shades, and each one will retail for $45 in the U.S. or 38 euros in France.


---