---
Motoring / Cars and Bikes
World's Most Expensive Motorhome
The world's most expensive motorhome – the eleMMent palazzo – has gone up for sale for a whopping $2.6 million. The 40ft long palace on wheels designed by Marchi Mobile features an ensuite master bedroom, pop-up roof terrace, underfloor heating and a bar. The luxurious vehicle has also an en suite bathroom, rainfall shower, separate […]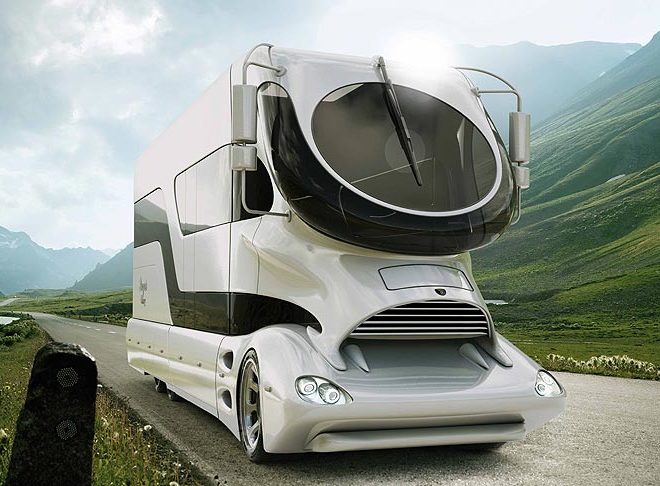 The world's most expensive motorhome – the eleMMent palazzo – has gone up for sale for a whopping $2.6 million.
The 40ft long palace on wheels designed by Marchi Mobile features an ensuite master bedroom, pop-up roof terrace, underfloor heating and a bar.
The luxurious vehicle has also an en suite bathroom, rainfall shower, separate toilet, lounge and driver's cab complete with bunk bed.


The EleMMent can be fitted with mobile internet, a working fireplace, streaming video surveillance and satellite TV.
But the most impressive touch is the machine's 'sky lounge' which opens at the touch of a button and features underfloor heating and a bar.
The eleMMent palazzo boast an area which expands to 430 sq ft, making it twice as expensive per square foot as the most lavish properties in London.
Via DailyMail
---