---
Motoring / Cars and Bikes
Lamborghini Celebrates 4,000 Murcielagos
The 4,000th Murcielago was recently completed at the Sant'Agata Bolognese factory where Lamborghini celebrated the occasion. Lamborghini only made 2,900 models of the previous V12 model, the Diablo, over eleven years of production. The lightweight 670-hp Lamborghini Murcielago LP 670-4 SuperVeloce, carrying series number 4,000, will be delivered to the company's showroom in Hangzhou. The […]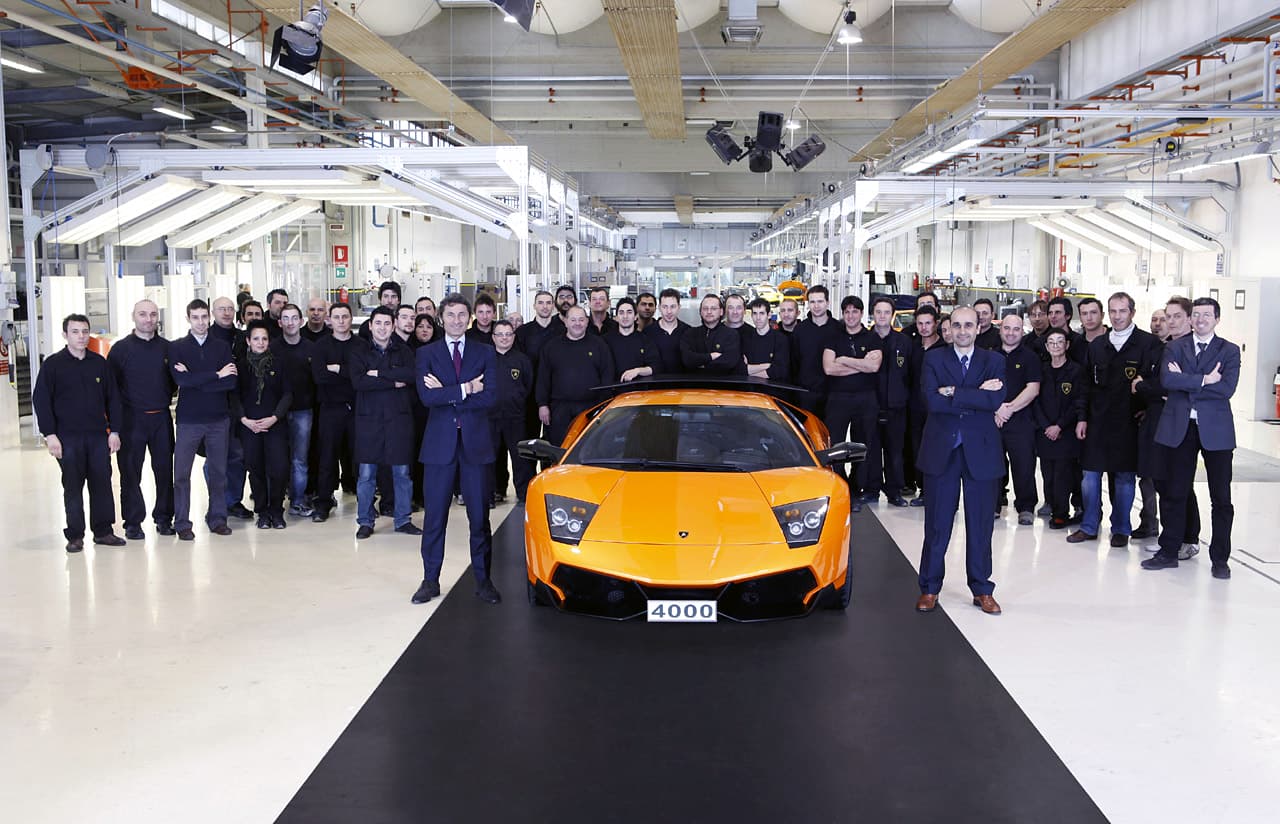 The 4,000th Murcielago was recently completed at the Sant'Agata Bolognese factory where Lamborghini celebrated the occasion.
Lamborghini only made 2,900 models of the previous V12 model, the Diablo, over eleven years of production.
The lightweight 670-hp Lamborghini Murcielago LP 670-4 SuperVeloce, carrying series number 4,000, will be delivered to the company's showroom in Hangzhou.

The LP 670-4 SuperVeloce has an increased power of 670 hp from the 6.5 liter V12 engine and a reduced weight of 100 kg compared to the standard version.
The SuperVeloce needs only 3.2 seconds to get to 100 km/h and has a top speed of 342 km/h.
According to Lamborghini, "This SuperVeloce will be delivered to Lamborghini's showroom in Hangzhou: China has become a strategically important market for Lamborghini's super sportscars.
The Italian car manufacturer has a sales affiliate in China as well as seven dealers who have recorded an exponential increase in sales, with the Pacific-Asian area responsible for a quarter of all Lamborghini cars produced."
"Murciélago series number 4,000 shows off its carbon fibre body painted in orange Arancione Atlas, a luxurious cockpit in Alcantara and carbon fibre inserts, black sports bucket seats with orange contrasting trim and an imposing rear spoiler which improves vehicle stability at high speeds."
---