---
Motoring / Cars and Bikes
Chinese Company Buys Hummer from GM
General Motors has reached an agreement to sell its Hummer brand to Sichuan Tengzhong Heavy Industrial Machinery, the company announced Friday. The price was not disclosed, but industry analysts had estimated that the Hummer division would sell for $150 million. The deal would make Tengzhong the first Chinese company to sell vehicles in North America, […]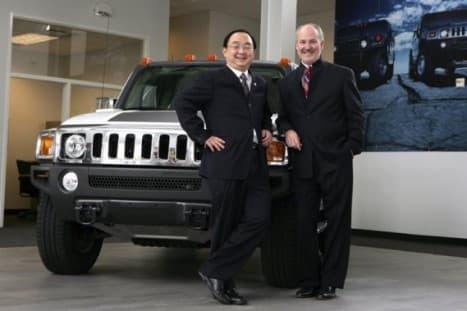 General Motors has reached an agreement to sell its Hummer brand to Sichuan Tengzhong Heavy Industrial Machinery, the company announced Friday.
The price was not disclosed, but industry analysts had estimated that the Hummer division would sell for $150 million.
The deal would make Tengzhong the first Chinese company to sell vehicles in North America, though Hummer's operations would remain in the United States.

Hummer, whose smallest model gets 16 miles per gallon in combined city and highway driving, sold well until the middle part of this decade when fuel prices began to rise.
Source: Washington Post – Photo: Reuters
---