---
Lifestyle / Alcohol
Moët & Chandon Offers Personalized Bottles
This December, Moet & Chandon will add some extra sparkle to the holidays with their exclusive champagne couture. Inspired by the success of last year's Boutique Moet, which was opened in New York's chic SoHo neighborhood for the month of December, Moet & Chandon has made this one-of-a-kind service available nationally for the first time […]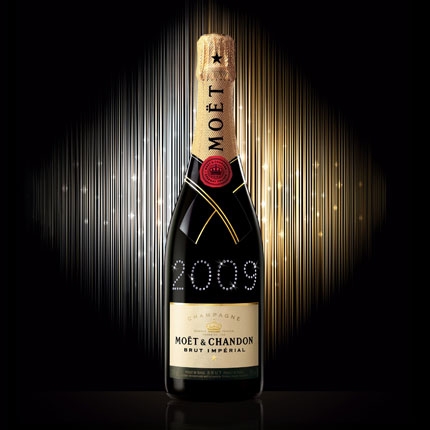 This December, Moet & Chandon will add some extra sparkle to the holidays with their exclusive champagne couture.
Inspired by the success of last year's Boutique Moet, which was opened in New York's chic SoHo neighborhood for the month of December, Moet & Chandon has made this one-of-a-kind service available nationally for the first time through their online atelier, mymoet.com.
MyMoet.com will personalize gifts for everyone on your list, transforming Moet & Chandon's iconic bottle into a glamorous, sparkling treasure using only the finest Swarovski crystals.

With a few simple clicks of a mouse, visitors to the Web site choose a quality (Moet & Chandon Imperial or Nectar Imperial) and size (750mL or magnum) of Moet & Chandon, pick from gold or silver Swarovski elements, add a personal message and, through one of our retail partners, order and ship it off to the lucky recipient.
Pricing will start at approximately $90 for a 750mL bottle of Moet Imperial with up to seven characters.
---