---
Lifestyle / Travel
Must-visit Destinations in Birmingham
Here in Birmingham, there are certainly things for everyone. From museums to a botanical garden, these are the five places to visit.
Birmingham is among the most visited places in the United Kingdom as well as London, Leeds and Manchester — now you will see why. There are a lot of great places around the city to enjoy on a regular basis. We have created a list of the top five places that are the most popular, most appealing, and suitable for all tourists from all over the world. Let's check out these five places.
Victoria Square And Birmingham City Centre
Victoria Square And Birmingham City Centre are simply said, a place that all tourists should check out. First of all, there are a lot of mini attractions here. For instance, you can enjoy Mistry's Fountain. There are also two well-known statues, Queen Victoria and James Watt. These two are the most popular attractions in the city, so keep that in mind. Here is also located Big Brum which is a clock located in the Council House. The area in general is loaded with all sorts of things tourists will want to see and take photos of. There is no other way than just to recommend this place and have fun. The location is Birmingham B1 1BD, England. Keep in mind that it is closed on Sundays.
Broadway Casino
Broadway Casino is another attraction in the city that has been more than just popular and definitely offers a lot to see and have fun at. Of course, you can just choose the casino site in the United Kingdom but this will not bring you to the atmosphere of Broadway Casino. This place is open between 12 am and 9 am. Keep in mind that we are referring to the casino. The restaurant which is located here as well is open between 7 pm and 12 am. This is not a place where only members can come and enjoy. All people can have fun inside.
Players can have a great time playing blackjack, roulette, poker, and slots. In general, the place is ideal for all gamblers and all tourists who want to enjoy the style, and luxury and have fun. If you come to the city and you like to gamble or just want to see something spectacular, this casino is for you and you should make time for visiting it.
Birmingham Museum And Art Gallery
Birmingham Museum And Art Gallery is another place in the city that is a must-see. It has been with us since 1885 and it is considered one of the best, most popular, and finest museums of this kind in the world, not just in the United Kingdom.
The things you can see inside are epic. First of all, there are paintings from the 17th, 18th, and 19th centuries. There are also relics from all over the world, including Ancient Egypt, Asia and so much more. All we can add is that if you like history this is the best place you can visit in the city and the one that definitely deserves your full attention. It is open between 10 am and 5 pm so you will probably have the time to visit it.
Birmingham Botanical Gardens
Some of you may believe that botanical gardens are boring and don't deserve attention. Well, this doesn't refer to Birmingham Botanical Gardens. These are massive, 15 acres in fact and you can see and find countless species inside. Some of them are very rare. The main advantage here is the presence of bonsai trees and plenty of tropical birds. There are over 7,000 different plans species which just make things even more appealing.
Juniperus Chinensis which is 250 years old is present here as well. All of what we have said is important, but there is one more thing. Here you can find abnormal plants as well and these do come in massive numbers. Overall, the place is something you must see and you will want to spend a lot of time here. The location is Westbourne Road, Edgbaston, and the entry is not free so keep that in mind.
ThinkTank, Birmingham Science Museum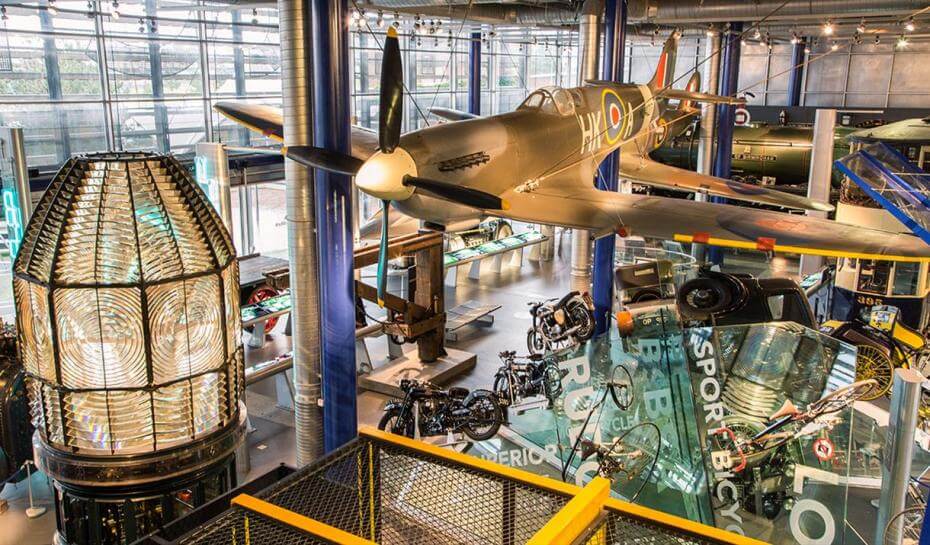 ThinkTank, Birmingham Science Museum is another place here that is just amazing. The museum is all about science as you can see and there are tons of exhibits that are one of a kind and rare.
Here you can see exhibits such as locomotives, cars, aircraft and so much more. There are some rare steam engines and machines that were made a long way back. We liked the overall appeal and the fact the museum is simply unique.
The Final Word
The next time when you come to Birmingham you will know which places deserve your full attention and which ones are must visit. There are a lot more places in Birmingham that should be visited but these five are just amazing and phenomenal. Organize well, ensure you know the basics we have covered here and visit these places. A good thing is that you can always have a rest and you can take a break from moving around the city. Yes, you will probably see a lot more interesting places here.
For more travel reads, click here.
---