---
Lifestyle / Gastronomy
2011 Yule Logs from Paris pastry chefs
Forget yule logs shaped like fire wood and studded with holly berries. When master French pastry chefs make their bûches de Noël, they're wrapped in gold leaf, shellacked in a glossy caramel veneer and covered in leopard print. In a YouTube video created by food blog Paris by Mouth, a bevy of cakes made by […]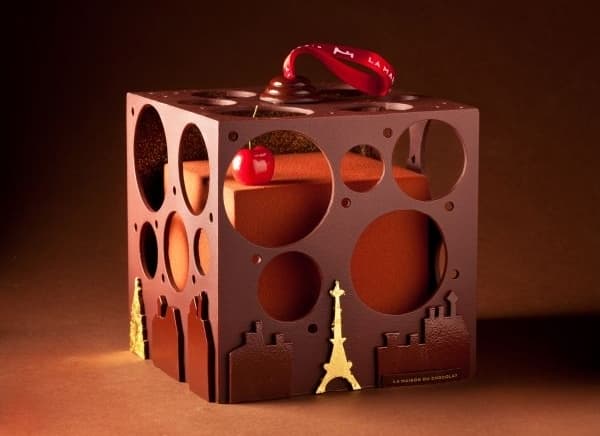 Forget yule logs shaped like fire wood and studded with holly berries. When master French pastry chefs make their bûches de Noël, they're wrapped in gold leaf, shellacked in a glossy caramel veneer and covered in leopard print.
In a YouTube video created by food blog Paris by Mouth, a bevy of cakes made by masterful French pastry houses like Fauchon, La Maison du Chocolat and Pierre Hermé are featured to a surprising soundtrack of Salt-N-Pepa's classic "Push It."


Yule logs reinterpreted feature flavors like lavendar, chocolate mousse, mango, candied lemon and chestnuts, salted butter caramel and Bourbon vanilla cream.
Meanwhile, over the last week the "bûche de Noël" was the third most searched recipe term on Google driven primarily by web surfers from France.
Traditional Christmas dinners in France may start with foie gras and oysters, before moving on to the main course, roast capon, duck, goose or lamb. A cheese board may follow, before the finale is served, the classic yule log.
Source: AFPrelaxnews Via Paris by Mouth – More photos on Facebook
---