---
Lifestyle / Gadgets
YEVO 1 True Wireless Headphones: Untangled
Care for a pair of wireless headphones that are sleek and stylish? Then the YEVO 1 True Wireless headphones are the ones for you.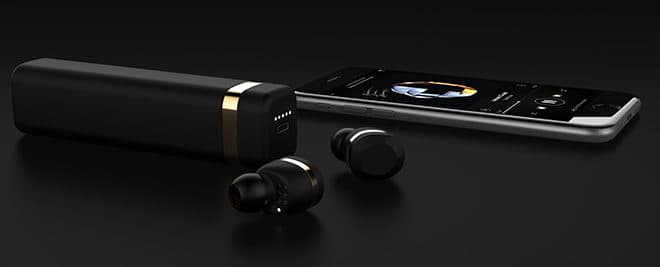 Going beyond tried-and-tested technological developments, Stockholm-based YEVO Labs has produced a new generation of smart headphones that skips the use of any wires. Yes, faster than you can say iPhone 7, the audio business is showing that it too has been waiting to ditch the wires. The YEVO1 True Wireless headphones is a new range of "cordless" headphones that allows users to be free to move without having to worry about getting entangled in the web of wires.
For its first product, the company has used Bluetooth 4.1 technology and Near-Field Magnetic Induction to provide users with uninterrupted connectivity. "We've always gone against the grain, shrugging off critics that condemn its ideas as 'too difficult to execute' or too easy to work," said Andreas Vural, founder and president of YEVO Labs and Happy Plugs. He added "With YEVO 1 we believe this will change how people experience headphones."
While other headphones boast superior audio quality by cancelling out the noise around you, the YEVO 1 provides audio transparency that allows you to remain aware of your surroundings. Fitted with four built-in microphones, users can take phone calls, control music and volume, with just two touch sensors. The sensors are also able to access Siri and Google Now with just a tap.
Boasting a 20-hour battery life, the YEVO 1 comes in a sleek slim charge and storage case. In order to maximize the benefits of the YEVO 1, the headphones are best paired with the YEVO App.
---