---
Style
Cartier's New Rose-Scented Perfumes Are An Ode To Being Bold And Authentic
Breaking away from the traditional notions of what a rose may be, Cartier's in-house perfumer, Mathilde Laurent wants to express the flower's other admirable qualities.
Purchasing a piece of jewellery is highly personal just like getting a scent that you like. Similar to pieces of jewellery that are worn on the body, scents are also worn albeit in a more abstract sense. Taking centre stage in this new collection of Cartier perfume is the rose. While the traditional notion associated with the rose is often femininity and a certain degree of weakness — they often withered before it blooms — Cartier's first female perfumer, Mathilde Laurent wants to break that stereotype and present the rose as a symbol of empowerment, unfazed by challenges and an inspiration to become bold.
This new line of Haute Parfumerie fragrances are representative of the different facades of the rose and it joins in the ranks of the other existing perfumes from the high perfumery collection.
L'Heure Osée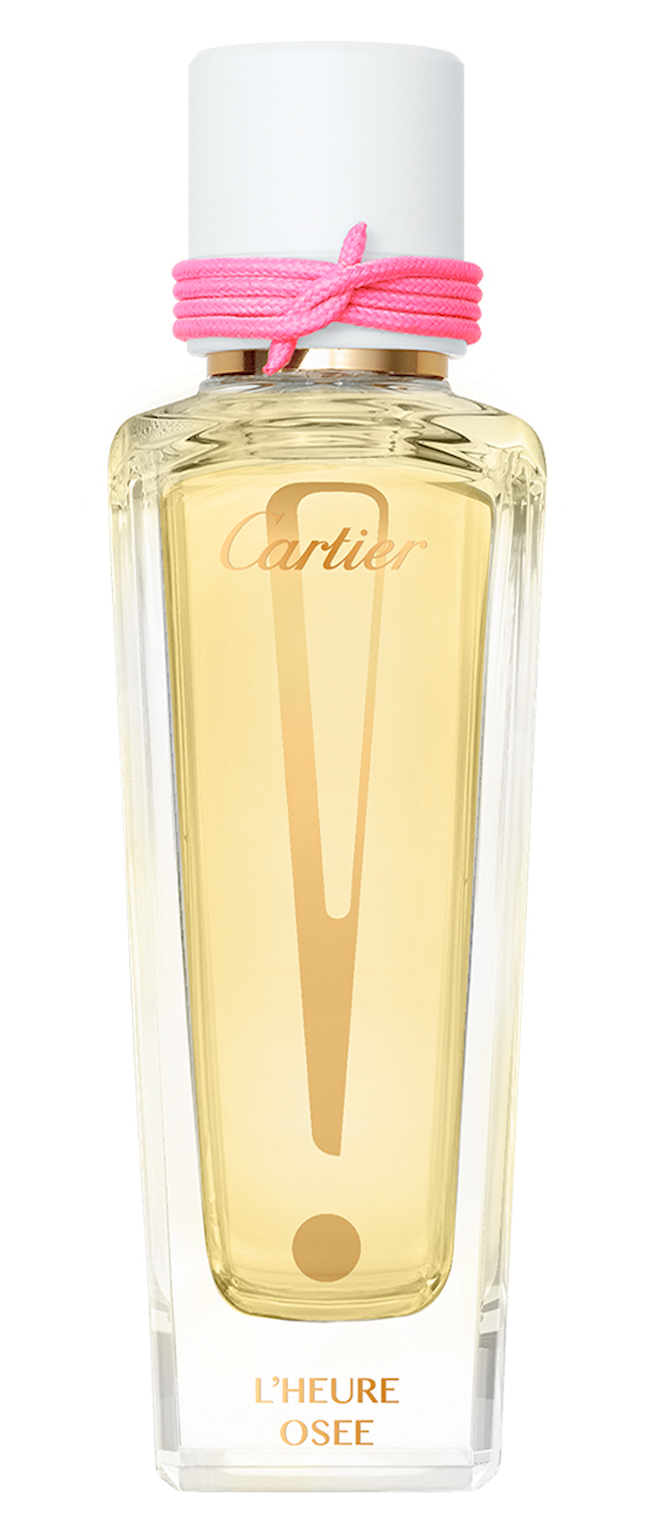 Taking the limelight in the Les Heures de Parfum Collection is L'Heure Osée — the punk rose. Just like its punkish characteristics, the perfume seeks to inspire the wearer to be fearless and to confront the obstacles ahead with gusto. Housed in the collection's unique glass bottle, its minimalist design confers simplicity but this fragrance is anything but that.
Pure Rose
Authencity. Truth. Naked. These are qualities that the Les Heures de Parfum Collection aims to achieve with their new addition of the Pure Rose. Just like a rose found in the wilderness, it is untainted and pristine. You will be surprised by the raw essence of the rose that will suffuse the olfactory.
Oud et Pink
The Les Heures Voyageuses Collection sees another member joining its family. Taking Oud as its base, the woody and musky notes blend effortlessly with the addition of a new ingredient and the result is a beautiful mix of flowery scent with an edge of virility. The amalgamation is a scent that is genderless… an androgynous person wearing a blazer with nothing underneath, extremely sensual and rebellious.
Cartier's new high perfume collection measures 75ml each and is available in February 2021.
All images courtesy of Cartier.
---