---
Culture / Events
Hong Kong Gold Coast Boat Show Goes Affordable
With a rising middle class in the East, Hong Kong aims to turn yachting into a wider hobby.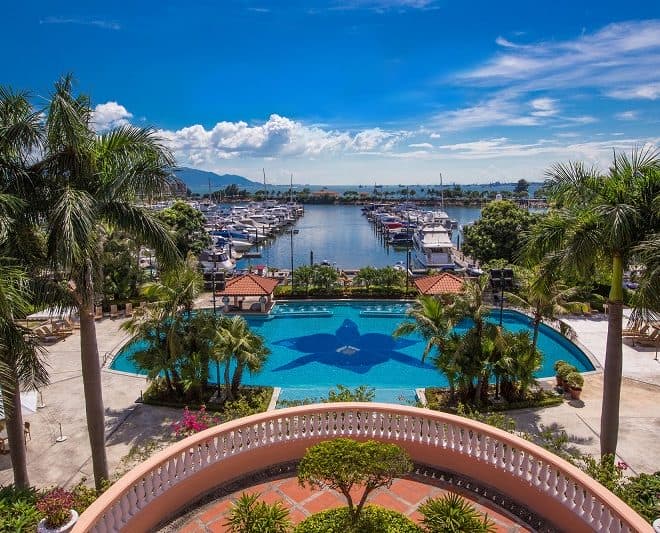 'Affordable Luxury' might seem like an oxymoron, especially in a country where billionaires and the elite life are associated with the excesses of people like Stephen Hung. Yachting is, likewise, an activity synonymous with an idea of exclusivity only beholden to the super-rich. This year's Hong Kong Gold Coast Boat Show, running 29 April to 2 May 2016, aims to dispel that idea by setting up 'Affordable Luxury' as its primary theme. With the growth of a burgeoning middle class across Asia, yachting may be one of the hobbies that takes its place in the 'Chinese Dream' of a wider population.
This year's Boat Show is expected to draw in over 12,000 visitors with more than 60 major international exhibitors and 75 yachts participating. The show will be backing up a good cause too, with aims to raise funds for the Children's Cancer Foundation by holding the Cardboard Boat Charity Regatta. In that event, participating teams from Hong Kong corporations, institutes of learning, and other organizations will use materials provided to make their own skiff for a race. In addition to all the fun, the event aims to reach more than just yacht enthusiasts by accommodating the whole family with a Food Street, mixing diverse cuisines from both East and West, and a Children's Entertainment Zone.
Totaling at a combined value of HK$1 billion, including everything from small sailboats to superyachts, the yachts start at less than HK$100,000 and finish at more than HK$50 million. We won't leave you waiting. Let's go into some of the notable vessels out there:
The 85-feet long Arcadia 85 is named after the home of the Greek god Pan, master of wine and song. With modern and vibrant lines, and fitting up to 8 guests in its interior, this vessel lives up to that image of a spot to relax and enjoy life's pleasures. Yet, it also brings an awareness of eco-friendliness into its pleasure by using 431 square feet of solar panels, powering into a maximum of 18.5 knots.
The Princess S72 has a touch of regality infused into its top tier British craftsmanship and style, featuring a wide sunroof, a hydraulic bathing platform and three en-suite cabins. This superyacht was launched by Princess Yachts International and it is 72 feet long — hence the name — draws at a top speed of 40 knots.
Project 31 has a mysterious ring to its name and will make its exclusive debut at the boat show. In actuality, it is a rebirth of sorts. The name comes from the first boat ever released by Princess Yachts International. This model has been restored back to represent its glory and elegance. The refurbished interior and exterior displays the shipyard's ability for style and innovation.
"We are very enthusiastic to present our 16th edition of the Hong Kong Gold Coast Boat Show, which has attracted more international exhibitors and visitors each year. With more than 260 islands and 700km coastline, Hong Kong is an amazing destination for boating. Over the four days, we will showcase the region's pleasure boating industry and aim to offer both local and overseas boat lovers a variety of options for every kind of budget." commented Robert Blythe, General Manager of the Gold Coast Yacht and Country Club.
With the array of possibilities on display, yachting may pick up a new fans across the East.
---