---
Culture / Events
Ferrari Festival of Japan 2010
Over 600 Ferraris converged on Japan's Fuji Speedway in the shadow of the famed mountain recently for the 2010 Ferrari Festival of Japan. The event was organized by the Japanese branch of the famed auto marque in conjunction with the Corse Clienti department from Italian HQ. Many of the owners took their vehicles to the […]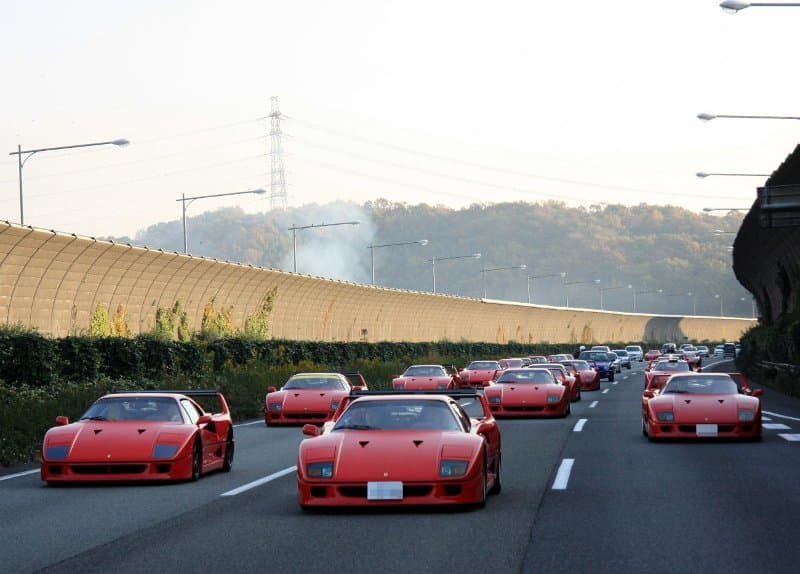 Over 600 Ferraris converged on Japan's Fuji Speedway in the shadow of the famed mountain recently for the 2010 Ferrari Festival of Japan.
The event was organized by the Japanese branch of the famed auto marque in conjunction with the Corse Clienti department from Italian HQ.
Many of the owners took their vehicles to the track, including rare racers like the famed F399 single-seater from 1999, four 599XXs and six FXXs.

Also on display for the viewing pleasure of the 2,000 spectators was the Japanese debut of the 599 GTO and the 458 Italia.
Another day saw a heated competition between Challenge versions of the 348, 355, 360 and F430 for the Ferrari Trophy of Japan, in what many believe is a build-up to a Ferrari Challenge in Asia.
Decidedly a showcase for modern Ferraris, there was however a pretty sweet 1960s 330 in attendance, though easily overshadowed by a striking number of F40s, F50s and other eye-poppers.
While attendance was record-breaking, a bit of bad weather no doubt kept some owners from bring their prancing horses out to play.
---