---
Culture / Art Republik
Warhol's 'Double Elvis' aims for $50 million sale
A painting by Pop Art king Andy Warhol depicting rock 'n' roll king Elvis Presley as a cowboy gunslinger is expected to fetch $30-$50 million when it goes on sale in May. "Double Elvis," executed in black and silvery white in 1963, "is a seminal piece from the iconic series devoted to the singer," Sotheby's […]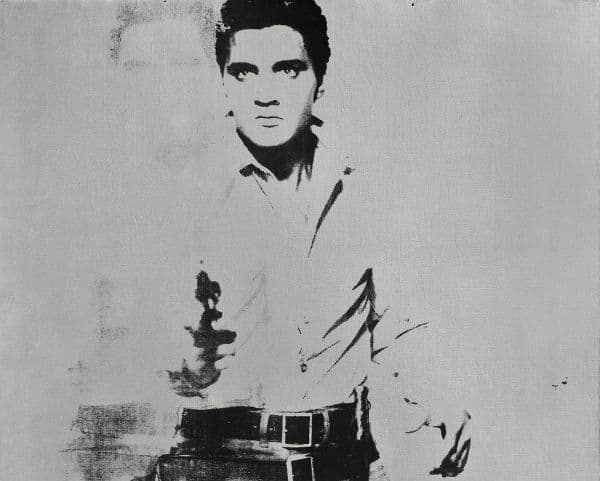 A painting by Pop Art king Andy Warhol depicting rock 'n' roll king Elvis Presley as a cowboy gunslinger is expected to fetch $30-$50 million when it goes on sale in May.
"Double Elvis," executed in black and silvery white in 1963, "is a seminal piece from the iconic series devoted to the singer," Sotheby's said. The painting "epitomizes the artist's obsessions with fame, stardom and the public image."

"Double Elvis" will be exhibited in Los Angeles, Hong Kong and London before the auction in New York on May 9.
---