---
Culture / Art Republik
Absolut Art Collection in China
In the tradition of the company's 30 years of creative collaborations, Absolut Vodka is touring 20 pieces of renowned artwork from the Absolut Art Collection in seven cities across the Asia Pacific region. The twenty pieces have been touring cities such as Delhi, Mumbai, Dubai, Sydney and Seoul, and are now showing at Beijing's Today […]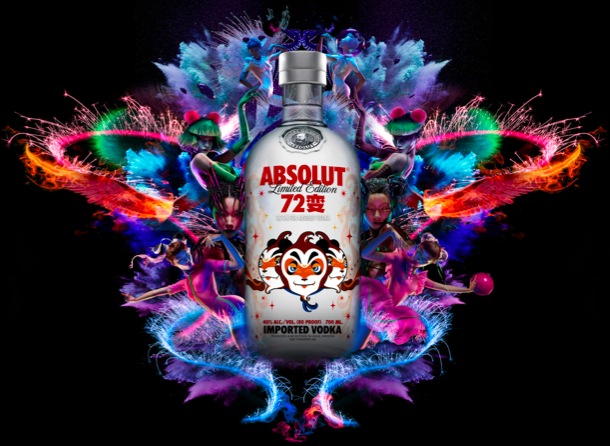 In the tradition of the company's 30 years of creative collaborations, Absolut Vodka is touring 20 pieces of renowned artwork from the Absolut Art Collection in seven cities across the Asia Pacific region.
The twenty pieces have been touring cities such as Delhi, Mumbai, Dubai, Sydney and Seoul, and are now showing at Beijing's Today Art Museum until May 22.
The exhibition also features the results of Absolut's collaboration with Chinese artists Chen Man and Gao Yu — the artwork on the Absolut 72变 bottle.


Gao Yu had created the "Can't Read and Guess" art piece and was auctioned off for nearly 30m HK dollars, at the Sotheby's Autumn Auction in Hong Kong in 2006.
"The traditional Chinese folk story of the Monkey King and the character of Sun Wukong lives on with all of us into adulthood.
The story's bold, powerful, innovative, and unrestrained ideas have inspired many generations to realize their imaginations and fantasies.
The Monkey King's ability for "72 Transformations" is a perfect example of innovation through change.
In designing this limited edition bottle, I used a panda to play Sun Wukong since it's a strong symbol of traditional China, but also because it fits with Absolut's constantly changing and evolving brand philosophy" says Gao Yu.
Absolut also worked with leading-edge Chinese photographer Chen Man to produce a series of avant-garde photographs to compliment Gao Yu's bottle re-design and extend the brand's "Transformations" campaign theme.
"I hope through this series of images I created for the campaign that I'm able to bring viewers and consumers a totally new experience that starts from seeing the product and ends with tasting it.
I also hope to highlight Absolut Vodka's multiple flavors in a compelling way, and help show the brand's modern, audacious, and innovative spirit" says Chen Man.
The ABSOLUT art collect will be in Beijing Today Art Museum from May 11th – 22nd 2011 with both Gao Yu and Chen Man as attending guests.
Then the collection will head to Shanghai and exhibit in Long Man Art Projects from July 14th – 30th 2011.
---