---
Cars / Cars and Bikes
New Curtiss Zeus Electric Bobber Motorcycle – High End Luxury Motoring
Take a glimpse of the future of luxurious, batch production high performance motoring – The Curtiss Zeus Electric Bobber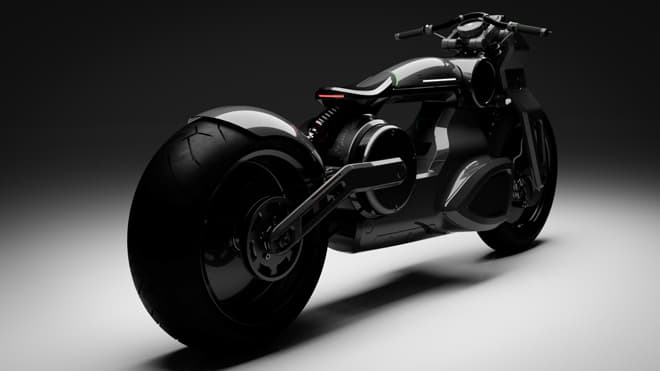 Having sold over 1000 high-end artisan production motorcycles to high-net-worth individuals around the world, Curtiss has made a name for itself as the world's first luxury motorcycle brand. Building highly customised, batch production high end, artisan motorcycles, Curtiss bikes are built on a foundation of simplicity and sustainability. The New Curtiss Zeus Electric Bobber Motorcycle is the atelier's latest expression of luxury automotive transportation.
New Curtiss Zeus Electric Bobber Motorcycle
As if birthed from the fertile imaginations of Hollywood science fiction, the Curtiss Zeus Electric Bobber Motorcycle, with its glossy black modular-looking design and gorgeous curves, the new Zeus Electric Bobber looks like a motorcycle out of Tron.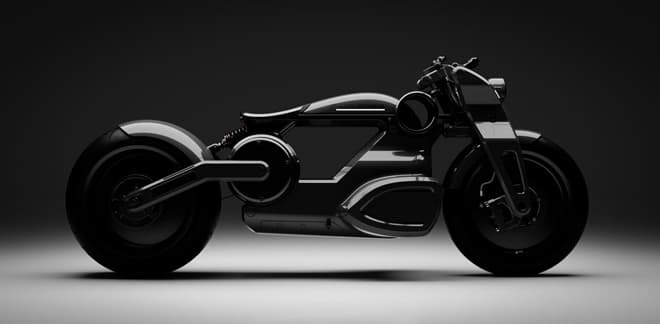 The muscular, sculptural motorcycle looks heavy but actually weighs around 475 lbs thanks to high tech aluminium frames and wheel rims made completely out of solid carbon. The Zeus Electric motorcycle available in both Bobber and Cafe Racer configuration isn't built just for looks, the suspension system is electronically controlled and adjustable to suit owner requirements; girder type suspension makes high and low speed compression and rebound damping possible, allowing the fortunate owner of the Curtiss Zeus Electric Bobber Motorcycle  to take it for either a daily commute or a spirited race across the country.
With 190 horses and generating close to 200 Nm of torque, it is able to complete its century spring in 2.1 seconds, the rear machined 6061-T6 aluminium swing arm with centerline cantilever monoshock keeps the Bobber stable over all manner of terrain and driving situations. Packing a lithium-ion battery, the Zeus Electric luxury motorcycle has a range of 280 miles.
Zeus has had 30 years experience pre-selling, designing, and building high-end luxury motorcycles, in the realm of electric high end motorcycles, their All-Electric Zeus Concept Prototype was named "Most Innovative Motorcycle" at the prestigious  2018 Quail Motorcycle Gathering.
The first model Curtiss Zeus Electric Bobber Motorcycle will complete production in 2020,.
---