---
Cars / Cars and Bikes
New Bugatti will aim for a 460kph top speed
The successor to Bugatti's iconic Veyron hypercar could feature performance credentials so wild that its top speed will be difficult to prove.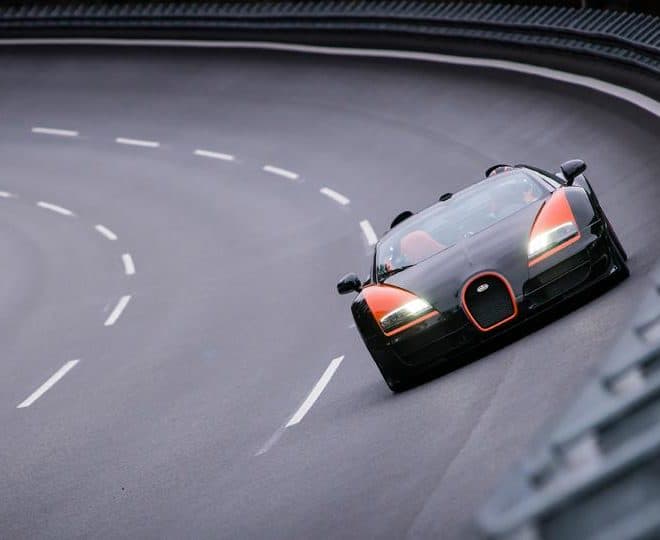 The first details are emerging of what Volkswagen has planned for the BUGATTI VEYRON's replacement as well as a potential date for when well-heeled petrol heads can expect to place their orders.
The successor to the Veyron will have a tough act to follow. It may be approaching its tenth birthday but in terms of performance, reliability and usability there still isn't a single car in production, anywhere in the world, that truly comes close to challenging its supremacy.
Capable of accelerating from 0-100kph in just 2.5 seconds and of hitting a world-record top speed of 431kph, it's little wonder that despite its multi-million-dollar price tag, the car has always been in short supply.
Only 15 examples of the car remain available to order; the other 435 already having found homes.
SEE ALSO: BUGATTI TO FOCUS ONLY ON SUPERCARS
And, according to insider sources quoted by Autocar, it is on breaking the Veyron's current records that Bugatti's engineers will be focusing all of their efforts. They are certain that they can build a car that can hit 460kph yet is more environmentally friendly and fuel-efficient than the outgoing model.
This will mean going hybrid, using a battery-powered electric motor to boost the performance of the V16 quad-turbo petrol engine and making significant adjustments to exterior styling so that it slips through the air better.
However, the new car isn't expected to look too different form the Veyron as its shape was dictated by aerodynamic necessity and the new car will therefore be more of an evolution, rather than a revolution.
SEE ALSO: BUGATTI VEYRON: JUST 50 LEFT
Inside it's going to be a different story. The existing car still can't be matched in terms of performance, but 10 years is a very long time in terms of in-car technology and creature comforts and in that respect alone, the Veyron is beginning to show its age.
So, as well as incredible speed, expect a raft of cutting-edge driver aids and connectivity features when the car is unveiled to the public in 2016, with the first models expected to go into production one year later.
---