---
Cars / Cars and Bikes
Audi's little SUV previewed ahead of Shanghai show
Audi has released the first pictures and details of the compact new Audi Q3 ahead of the model's official debut at the Shanghai Motor Show next week. The compact SUV, set to be delivered late this year, is Audi's attempt to compete with other urban SUVs such as the BMW X1 and Range Rover Evoque […]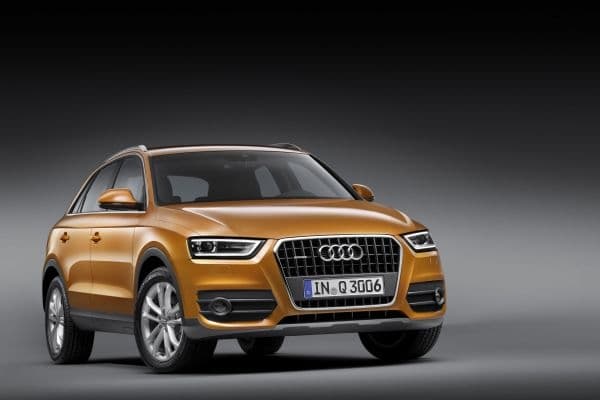 Audi has released the first pictures and details of the compact new Audi Q3 ahead of the model's official debut at the Shanghai Motor Show next week.
The compact SUV, set to be delivered late this year, is Audi's attempt to compete with other urban SUVs such as the BMW X1 and Range Rover Evoque and is described by the German automaker as "city-friendly."
The initial images show a design that's unmistakably Audi, with a chrome-framed grille, trapezoidal running lights and a high shoulder line, giving the model a familiar look that will be popular with the brand's enthusiasts.

In the interests of making it popular with city dwellers, Audi has opted to include several green technologies such as start stop and energy recuperation systems with the three engines that will be available.
This means that the 2.0 liter turbodiesel version of the Q3 will be capable of achieving in excess of 54 miles per gallon (4.3 l/100 km) according to Audi, helped by the fact that it is remarkably light, weighing in at less than 1,500 kilograms.
Inside, drivers will be offered rear parking sensors, dual zone climate control, Bluetooth interface and iPod dock, and concert audio system, although further options include adaptive xenon lights and side assist systems for blind spot and lane departure warnings.
At a later date, the Q3 will link to Audi's MMI Navigation Plus system to use Google Earth images and WiFi from inside the vehicle.
It will join the Q5 and the Q7 in Audi's SUV lineup and is set to be priced at around €29,900 in Germany and £25,000 in the UK, although there is currently no indication when — or if — it will arrive in North America.
Source: AFPrelaxnews – Auto Shanghai runs April 21-28 in Shanghai, China.
---