---
The Lux List / Billionaires
Abramovich loses yacht in poker game
Russian billionaire Roman Abramovich lost one of the yachts in a game of poker, Russian newspapers reported on Monday, prompting a strong denial from the oligarch. "The story is absolutely, completely, entirely false," Abramovich spokesman John Mann told AFP after three Russian daily newspapers published versions of the story that originated in the Italian press. […]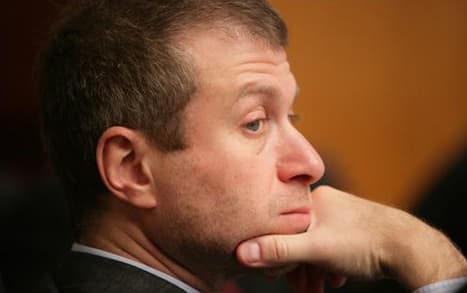 Russian billionaire Roman Abramovich lost one of the yachts in a game of poker, Russian newspapers reported on Monday, prompting a strong denial from the oligarch.
"The story is absolutely, completely, entirely false," Abramovich spokesman John Mann told AFP after three Russian daily newspapers published versions of the story that originated in the Italian press.
The popular daily Moskovsky Komsomelets said the oligarch lost the $500,000 yacht while playing poker in Barcelona, which he was visiting to watch Chelsea in action.

The newspaper did not provide the name of the yacht or name the source of its information.
Mann said Abramovich had not been in Barcelona for the Chelsea match and asserted that the entire story was a fabrication.
Abramovich's yacht collection, thought to be worth hundreds of millions of dollars, has been dubbed "The Roman Navy" by the British press.
The Russian newspaper said his poker habit had become a sore point between him and girlfriend Daria Zhukova and that the billionaire, who made his fortune in Russia's sell-off of state assets in the 1990s, had instead turned to gambling online.
Via AFP
---