---
Style / Accessories
Louis Vuitton S/S 2011 ft Scott Campbell [video]
Louis Vuitton introduces the first step of the video diptyque dedicated to the men's Spring/Summer 2011 collections. This season is embodied by the artist and tatooist Scott Campbell, who collaborated on the runway collection presented in June 2010 in Paris. The clip invites you to follow Scott Campbell in his New York creative universe before […]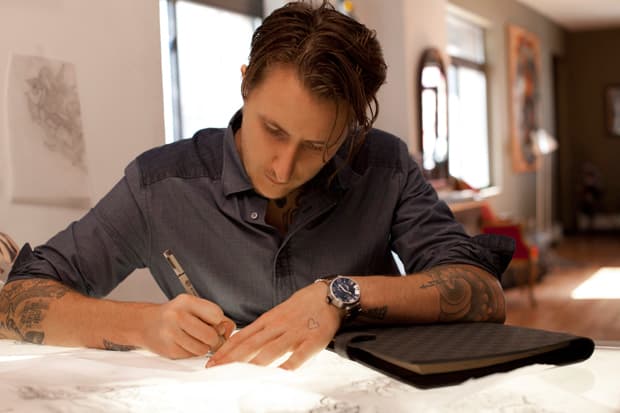 Louis Vuitton introduces the first step of the video diptyque dedicated to the men's Spring/Summer 2011 collections.
This season is embodied by the artist and tatooist Scott Campbell, who collaborated on the runway collection presented in June 2010 in Paris.
The clip invites you to follow Scott Campbell in his New York creative universe before leaving to a mysterious destination to be revealed very soon…


Check out the video, below, that they produced for the collaboration and the images of Scott in New York, photographed by Nathan Ellis Perkel.
---