---
Style
How To Select The Perfect Eyeglasses For Every Situation
Not sure what kind of eyeglasses to wear for the occasion? Here are some guidelines to follow to make sure you look your best.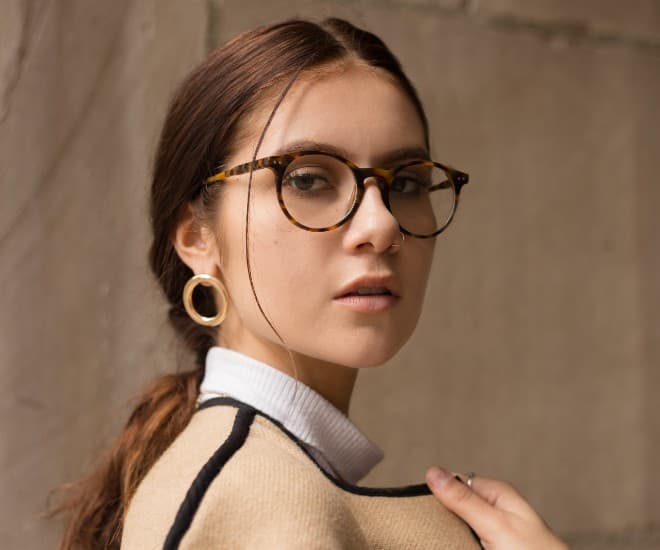 Choosing the perfect eyeglasses can be a complicated process. On the one hand, you have to find a pair that complements your face shape and brings out the best in your features, while on the other hand, you also have to find a pair that is functional and matches the needs of your particular lifestyle.
After all, there is no one-size-fits-all approach to finding glasses, since every person has their own unique personality and preferences.
With that said, there are some general rules and guidelines you can follow to help you find the perfect eyeglasses for any situation you may find yourself in. That way, you can always look and feel your best while donning your frames.
Important Things To Consider When Choosing Eyeglasses
As you know, people generally identify you by your face. It's one of the first places we look when we meet somebody, and as a result, your glasses make up a huge part of your visual identity. While appearances aren't everything, they play an important role in how you're perceived, both in your personal and professional life. With this in mind, you need to carefully consider the statement you want your glasses to make.
Do you want to appear sophisticated, professional, fun-loving, or youthful? How about being fashion-conscious and always "on-trend"? There are thousands of different styles for you to choose from, and with a careful bit of forethought, you will be able to curate the image that is perfect for you.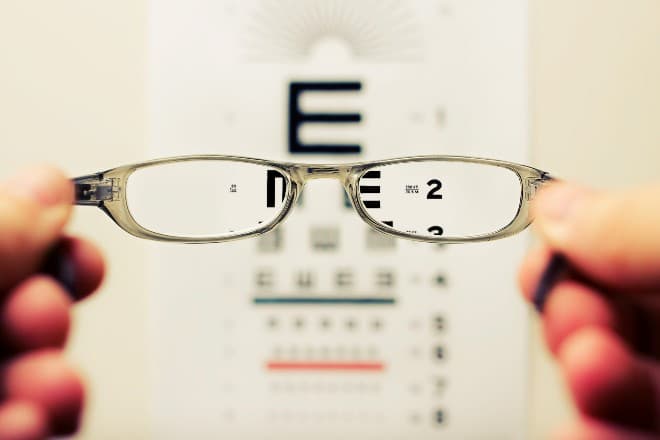 Secondly, it's also massively important to consider your lifestyle when picking out your frames. Are you an active person? If so, then maybe you would be better off with a robust pair of glasses that can twist and bend without breaking easily.
Maybe you're a high-flying business exec, and your appearance is a vital aspect of your job role. In that case, you may want to opt for something more conservative yet sophisticated so that you give off the right impression to your colleagues and clients. On that note, here are a few tips and tricks for helping you pick out the right glasses for every situation.
On a Date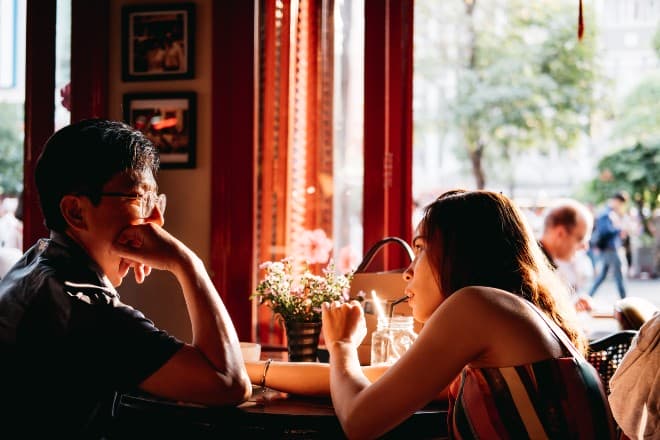 To point out the blatantly obvious, looks play a big role when it comes to dating. It takes three seconds for us to decide whether or not someone is attractive, so you better pick out your best pair of glasses for that hot dinner date.
This way, you don't need to be as formal or rigid as you would be when picking out frames for the office. Instead, choose a pair that showcases your style and individuality, but make sure they fit well, complement your facial structure, and match the rest of your outfit.
Check out this guide to narrow down your hunt for glasses to suit your face shape and skin tone.
At Work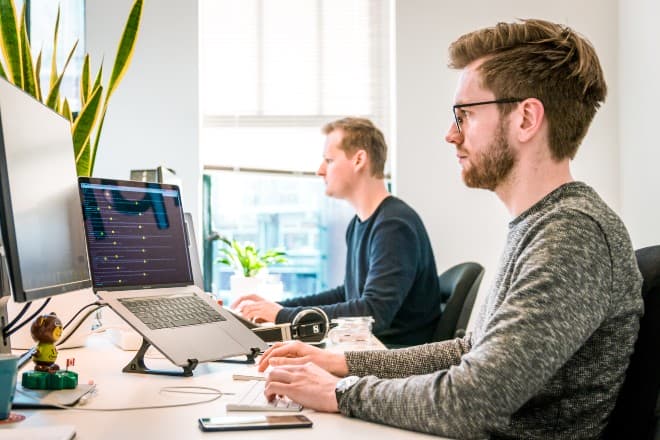 The average person spends over 90,000 hours at work over a lifetime, so you better make sure you look the part while you're there. Not only is it important to dress well, so you feel good, but your clothes and appearance can help you get promoted. With that said, you need to find a pair of glasses that send the right message, depending on your job role.
If you work in an office, you might feel better turning up in a pair of frames that instil a sense of confidence and professionalism, which means sticking to classic shapes and traditional colours, unless you feel it's appropriate to jazz it up a little.
If you are working from home, you will probably be spending large quantities of your day staring at a screen. Whether it's on your laptop, phone, or TV, you will want to pick up a pair of glasses that block blue light so you can protect your eyes from damage.
Also, if your job requires you to attend Zoom meetings or online video conferences, then look out for anti-glare lenses. These handy lenses help to minimize the glare from your computer screen, making it easier for others to see your eyes more clearly while reducing digital eye strain.
While Exercising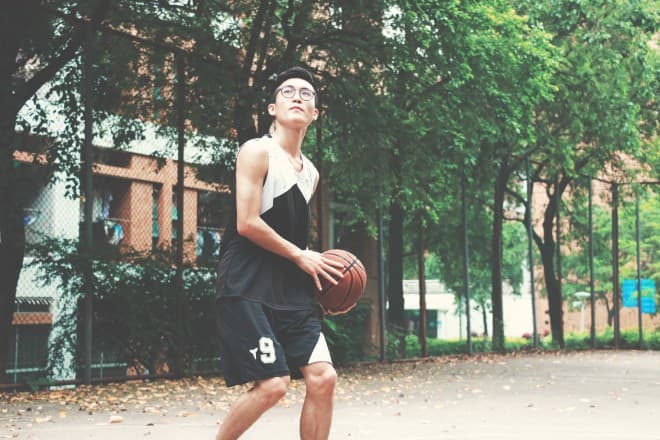 Wearing glasses at the gym can be frustrating. The sweat causes them to continually slip down your nose, and when you do cardio, they can get steamed up. This can lead you to get distracted from your workout, which is far from ideal.
To get around this, opt for a pair of purpose-built glasses that were made for strenuous activity. These days there are tons of options on the market that are made with materials that can help you efficiently get your sweat on without dealing with the hassle of glasses slipping down your face.
In general, you want to look for glasses that are sweat-resistant, anti-slip, and fit your face well. But don't worry, just because your glasses are purpose-built for the gym doesn't mean they won't look the part. Currently, athleisure is a big fashion trend, so you may even get away with wearing them outside the gym too.
At Home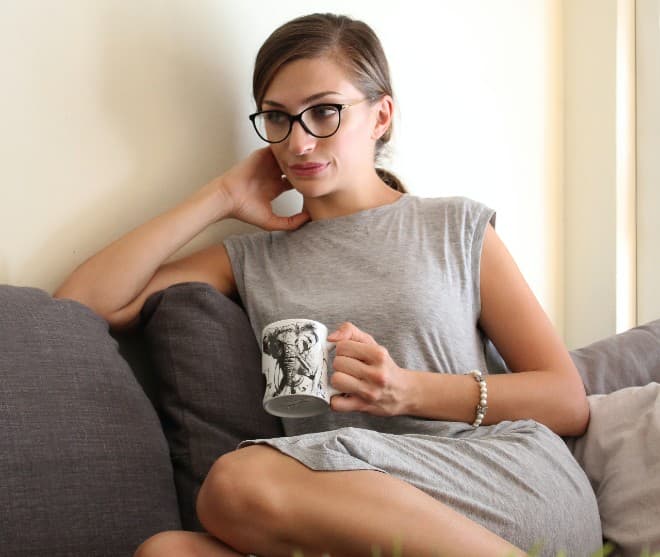 Last but not least, when you're at home, comfort should be your priority. When you're chilling on your sofa, you don't need to impress clients or keep up appearances with your friends and acquaintances. Instead, put on your favourite pair of comfy specs and enjoy a well-earned rest.
Believe it or not, metal frames tend to be more comfortable than plastic frames, since they are lighter, have thinner frames, and generally have less bulk.
Also, look out for models that come with adjustable pad arms and plates (for the bridge of your nose), so they sit nicely on your face and don't cause any discomfort.
Final Word
Finding a pair of glasses that suit your personality, lifestyle, and vision needs is not an easy task, but it is essential if you want to make sure you are looking and feeling your best while wearing your specs.
The key takeaway here is to consider the lifestyle that you lead and the core activities that make up your day-to-day life. If you're an active person who likes to play a lot of sports, then your glasses are going to look and function a lot differently from someone who works 14 hour days in the office attending important meetings.
Above all, ensure your new glasses portray the right message about your style and how you want to be perceived while putting comfort and purpose as a priority.
For more reads on accessories, click here.
---