---
Style / Fashion
Zegna is officially member of luxury brand coalition fighting for Sustainability of Earth
The fight for the long-term survival of the planet gathers momentum as Zegna joins global coalition of the most important luxury brands to fight for the sustainability of the Planet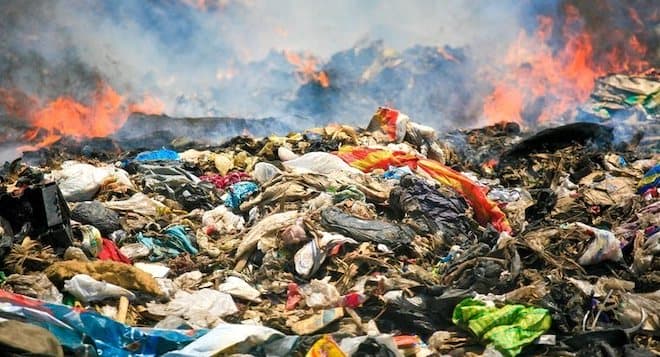 The global fashion industry generates revenues of over 1.5 trillion a year, underscoring its immense influence in the world's dynamic consumerist and capitalist system. Hence, its power to play a pivotal role in leading the international community of consumers in the fight for a sustainable future cannot be understated.
The Fashion Pact aims for representation of at least 20 % of the global fashion industry as measured by volume of products, with the objective of making a difference by minimising the environmental impacts fashion and textiles have across oceans, climate and biodiversity.
"It is our duty as denizens of this world to live responsibly; I want to do it using the creative means I have at my disposal," –  Alessandro Sartori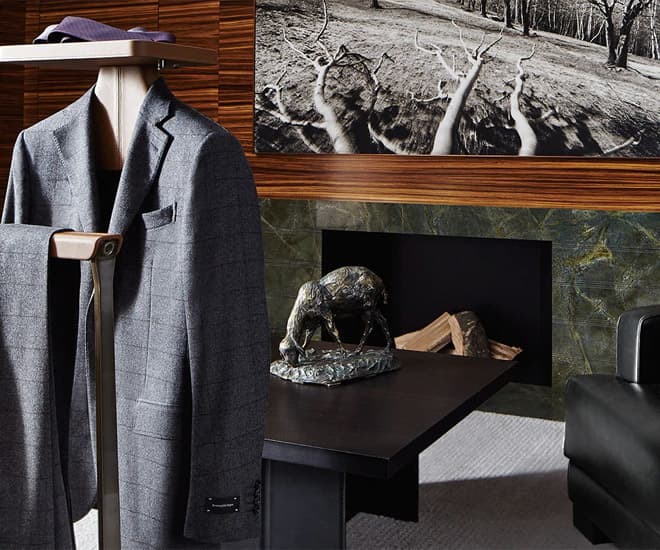 Zegna is officially a member of Fashion Pact, a luxury brand coalition fighting for Sustainability of Earth
Ermenegildo Zegna, already an atelier pioneering sustainability, has always been cognizant of  its position as the world's biggest luxury fashion brand. From recycled yarns in luxurious new collections to more than 5% of the group's net profits donated to supporting local communities and environmental sustainability, the king of menswear joins a mix of luxury, "mid-level" and "affordable" brands across the fashion sector, scaling new solutions and massively redirecting investment flows towards low-carbon, low biodiversity impacts and resilient development.
"We do not need to create the new from scratch, but we can reuse and reinvent the existing." – Alessandro Sartori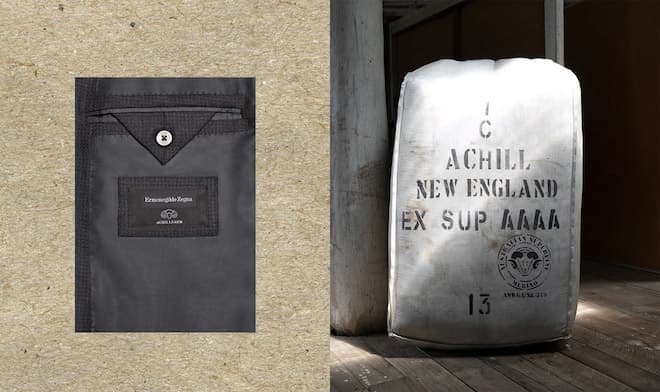 Recall Ermenegildo Zegna's XXX Spring 2020 show, held within the rusted caverns of one of Italy's oldest steel companies, the Area Flack iron mill, Sartori's vision saw dream given form – repurposing existing resources and materials and with the XXX Spring 2020 collection's upcycled fabrics and eco-friendly dyes, sustainability is no longer a buzzword for hipster millennials but the purview of the upscale market as well.
Using wool remnants from the house's Achill farm, the designer proved that sustainability does not sacrifice luxurious quality – at least 20% of new suits are crafted from Zegna's existing nylon and wool waste archive. Form follows function, some of Zegna's new looks even feature flattened crinkles; how's this for upcycling.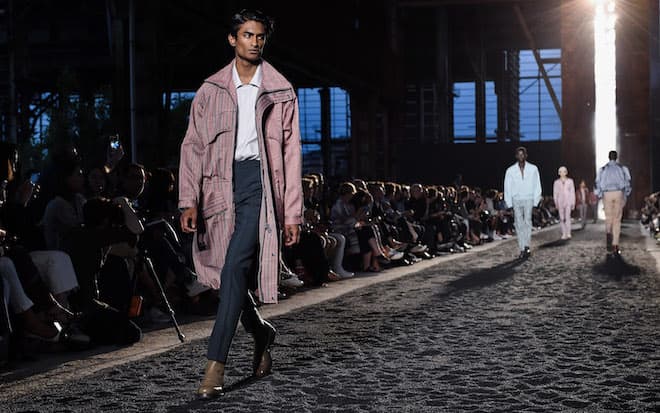 In recognition of the United Nations' Sustainable Development Goals (the"UN SDGs"), Zegna's membership into the Fashion Pact is a symbol of the brand's readiness in being a leader in the fashion community on the interrelatedness of the global challenges and solutions. For both society and the luxury industry to thrive, this living capital (Climate, Biodiversity and Oceans) needs to be protected.
It's not tokenism or a PR stunt, the "Pact" contains visionary but achievable plans that intend to directly address each of the priority areas. With quantitative targets based on science that can be achieved by both individual companies as well as the industry as a whole, Zegna and other members of the Fashion Pact can then achieve targets broad enough to encompass a significant share of the fashion industry.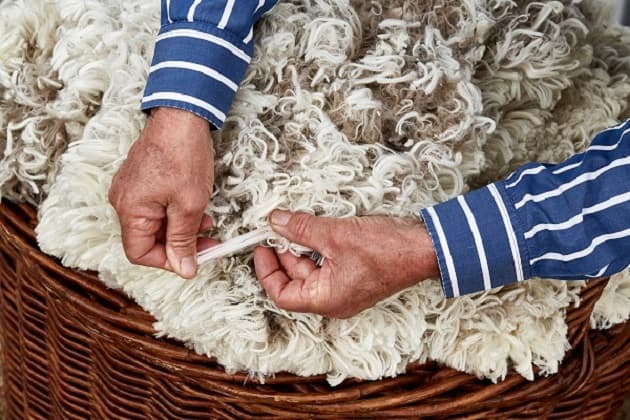 The"Pact"will not reinvent the wheel but create an overarching framework, building on existing initiatives such as Apparel Impact Institute, C&A Foundation, Ellen MacArthur Foundation, Fair Fashion Center, Fashion For Good, Sustainable Apparel Coalition, Textile Exchange, The United Nations Framework Convention on Climate Change (UNFCCC), UN International Labour Organization/Better Work, ZDHC. The aim is to ensure that new actions will fill the "gaps" across fashion supply chains.
"The Fashion Pact is an unparalleled project signed by the most important fashion and luxury groups aiming to proactively act together for a sustainable world to build up a better future. I believe that joining our forces we can reach remarkable achievements.  As Zegna we are very proud to be part of the coalition, and I thank Mr. Francois Henri Pinault for the involvement. 

Zegna is, since a long time, committed in sustainable projects: we are vertically integrated and able to manage key directional projects as the #USETHEEXISTING one based on the recycling and up cycling of natural and technical materials .

The Fashion Pact will be for our Group not the beginning of the sustainability journey but the continuation of a commitment initiated by our Founder Ermenegildo ZEGNA more than a century ago. That's our legacy and our responsibility" – Gildo Zegna, CEO of the Ermenegildo Zegna Group.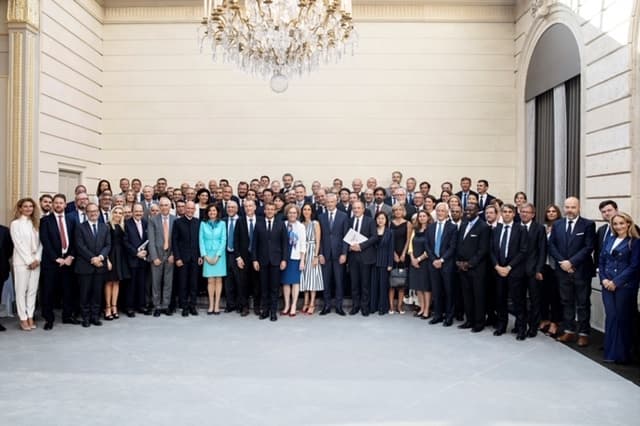 32 global fashion and textile  Fashion Pact signatories gathered at the Elysée Palace by invitation of French President Emmanuel Macron ahead of the G7 meeting at Biarritz from August 24-26. The Fashion Pact will be presented to heads of state during the G7 meeting at Biarritz.
In April 2019, President Macron had given François-Henri Pinault, Chairman and Chief Executive Officer of Kering, a mission to bring together the leading players in fashion and textile, with the aim of setting practical objectives for reducing the environmental impact of their industry.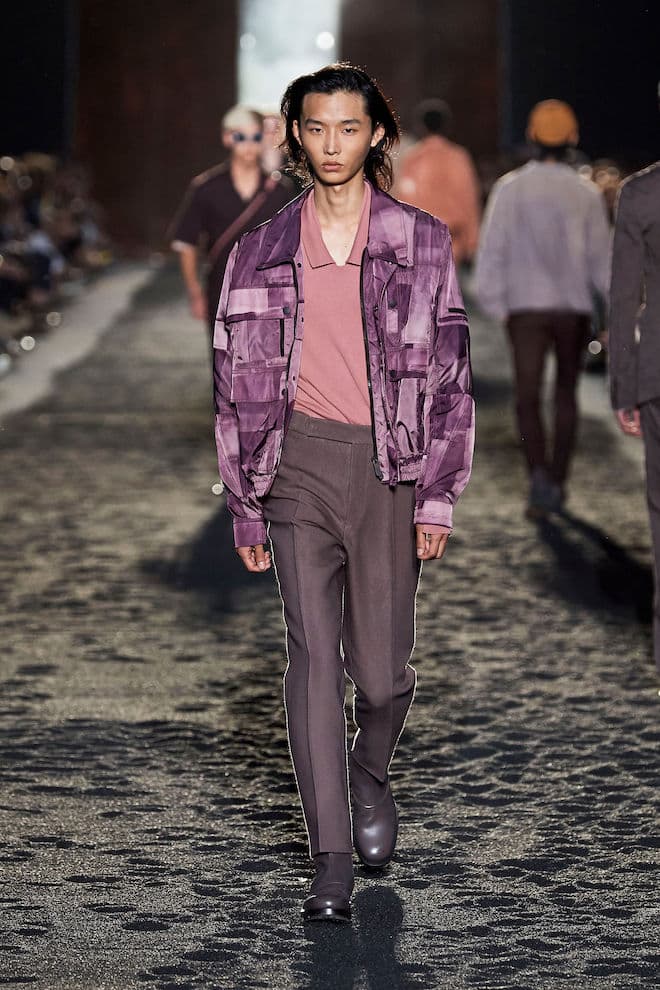 What Zegna and the Fashion Pact hope to accomplish
A commitment to implement Science-Based Targets (SBTs) on climate and drive corporate actions that are consistent with a 1.5-degree pathway through a 'just transition' to achieve net-zero by 2050. Specifically:
Taking all measures possible to reduce and avoid carbon emission, committing to offset through verifiable programs such as REDD+ to achieve 'net-zero' by 2050.
Supporting climate adaptation and resilience through sustainable sourcing of key raw materials.
100% renewable energy across own operations with the ambition to incentivise implementation of renewables in all high impact manufacturing processes along the entire supply chain by 2030.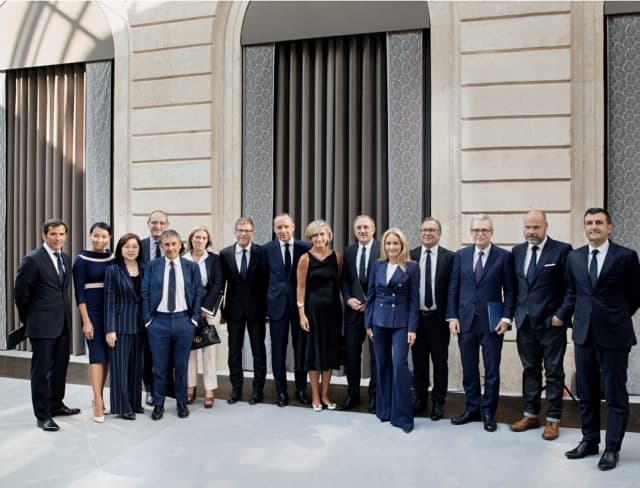 Commitment to support the development of SBTs on biodiversity and the implementation of these targets within our sector to assure our contribution to the protection and restoration of ecosystems and the protection of key species. Specifically:
Regenerative approaches to agriculture that restore soil and grasslands and optimize biodiversity on farms.
Eliminate the sourcing from intensive feed-lot based farming and supporting production systems that optimize the animals' time on natural pasture aligned with the adoption of animal welfare standards across the industry.
Supporting material and process innovations that have no negative impact on key species and ecosystems.
Ensuring that we do not contribute to the loss or degradation of natural forests.
Supporting actions throughout our supply chains that restore natural ecosystems and protect key species.
'Wildlife friendly' approaches to agriculture, mining and forestry that promote the conservation of key species.
Commitment to significantly reducing the negative impacts that it has on the ocean environment, in collaboration with other existing leading initiatives. This may include, at the choice of member companies and to the greatest extent possible, the following:
Eliminating the use of single use plastics (in both B2B and B2C packaging) by 2030.
Supporting innovation to eliminate micro-fibre pollution from the washing of synthetic materials.
Through sustainable sourcing of raw materials, promoting agricultural and mining production that do not result in chemical pollution of rivers and oceans.
Supporting efforts to educate consumers on product care to avoid micro-plastic pollution from washing.
Supporting new technologies and adoption of pollution controls to safeguard wthe rivers and oceans from chemicals released through the fashion production supply-chain.
Supporting the implementation of guidelines (i.e. Operation Clean Sweep)
on the best practice for managing (and controlling the release of) plastic pellets that are the 'feedstock' for plastic-based fibres and packaging.
---