---
Style / Fashion
Luxury iPad case by Dolce & Gabbana
Fans of luxury brands will be pleased to know that the Dolce & Gabbana fashion house has recently released an iPad case. The Luxury case is made in Italy out of black leather and shimmery sequins, with gold hardware, a chain shoulder strap with star charms. The D&G iPad case will set you back a […]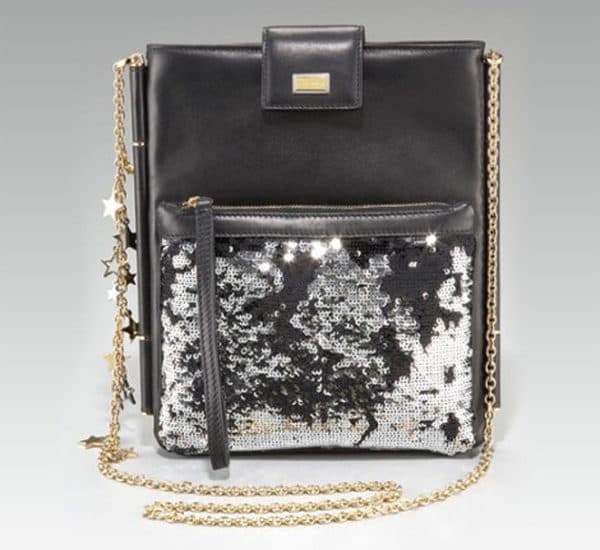 Fans of luxury brands will be pleased to know that the Dolce & Gabbana fashion house has recently released an iPad case.
The Luxury case is made in Italy out of black leather and shimmery sequins, with gold hardware, a chain shoulder strap with star charms.
The D&G iPad case will set you back a pretty hefty sum of $1,175, which should be able to buy you at least two copies of the WiFi only version of the iPad 2.

If you're interested in placing a pre-order on the case, Neiman Marcus has it up on their site, with the casing expected to ship no later than the 21st of October 2011.
Source: ubergizmo
---