---
Style / Fashion
Christian Lacroix fashion house near bankruptcy
Another sad story in the fashion industry this morning as one of France's biggest names announces financial trouble. Christian Lacroix has reportedly filed for voluntary bankruptcy in an attempt to protect the company from creditors. The current economic crisis and company expansion has been blamed for the situation. Recent sales of Lacroix's summer collection are […]
Another sad story in the fashion industry this morning as one of France's biggest names announces financial trouble.
Christian Lacroix has reportedly filed for voluntary bankruptcy in an attempt to protect the company from creditors. The current economic crisis and company expansion has been blamed for the situation.
Recent sales of Lacroix's summer collection are down 35pc, according to French media reports. In April, some large US retailers reduced orders for 2009 Lacroix merchandise.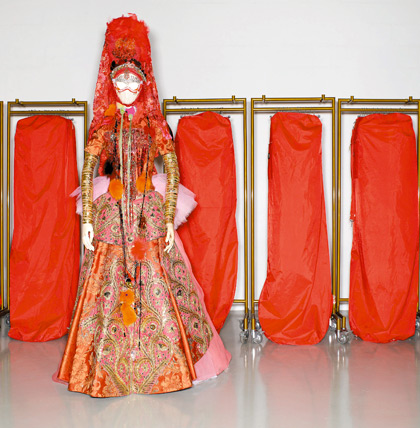 Despite the troubles the fashion house, which was owned by LVMH until 2005, is hopeful of a buyer and insists it will still be present at Couture week in July.
Lacroix, 58, who designed the wedding dress of singer Christina Aguilera, is contractually obligated to continue working for the label that bears his name until next year.
---