---
Style
World's Most Expensive Beauty Pageant Crown
Russia recently crowned its latest representative to the Miss World pageant, Miss Irina Antonenko. Irina Antonenko won $100,000 and the chance to represent the country in the Miss World pageant, RIA Novosti reported Sunday. The crown awarded to Antonenko is the world's most expensive with an estimated value surpassing $1 million, RIA Novosti said. The […]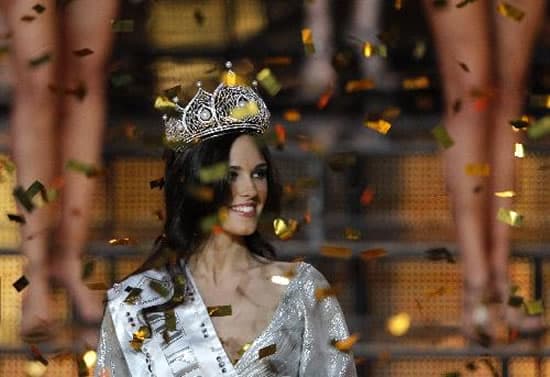 Russia recently crowned its latest representative to the Miss World pageant, Miss Irina Antonenko.
Irina Antonenko won $100,000 and the chance to represent the country in the Miss World pageant, RIA Novosti reported Sunday.
The crown awarded to Antonenko is the world's most expensive with an estimated value surpassing $1 million, RIA Novosti said.


The white gold headpiece contains 2,358 diamonds and 14 rare pearls.
Source: Luxurylaunches – Themoneytimes
Video
---