---
Properties / Homes
Little Pipe Cay, Exumas, Bahamas Goes Up On the Market
You'd want to own the island that was featured as the backdrop for several key films such as James Bond and Pirates of the Caribbean.
Situated in one of the most spectacular parts of the Exumas island chain in Central Bahamas, the Little Pipe Cay is one of the 365 private islands that made up the Exuma island. Spanning 38 acres within its white sands border, the island encompasses 5 houses, 4 private beaches and a front dock that extends along the shores as a mooring space for the yachts.
You'd want to own the backdrop of a James Bond film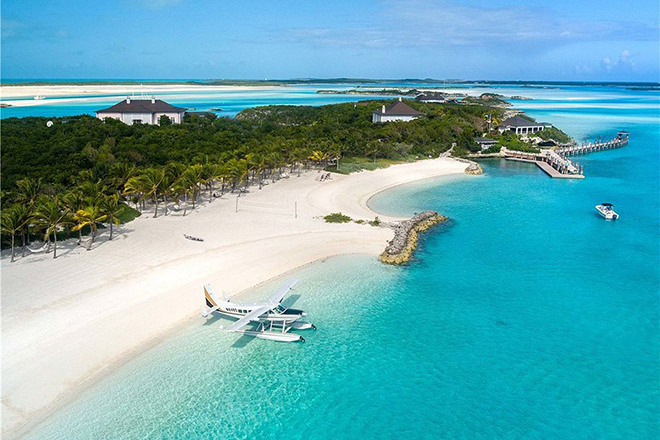 The Little Pipe Cay can be directly accessed by a seaplane. Lest if you are travelling by plane or charter, you can also get to the island by a short boat ride from the nearby Staniel Cay. Additionally, there is also an International Airport at Nassau, the capital of Bahamas, providing 10 daily flights to and from Miami.
The villas built upon the island each possess a unique take on colonial style houses with a light and airy atmosphere. Floor to ceiling, every frame paints a panoramic view of the ocean that surrounds the island. Other amenities of the houses also include an infinity pool and spa beds by the beach with staff accommodation and 24-hour security to ensure not just a comfortable and fuss-free stay, but also a land of paradise made for the ultimate relaxation retreat.
With all the attributes of a seemingly perfect luxury getaway land, the Little Pipe Cay is also a superstar of an island: It was featured in several key films such as the James Bond franchise and the Pirates of the Caribbean, the true epitome of "life is like a movie".
Little Pipe Cay is now going for approximately US$85,000,000. A price to pay for unlimited access to privacy and peace set in white sand and azure waters, a paradise away from the real world.
Visit Knight Frank to own one of the rare, freehold, private island of Exumas.
---