---
Lifestyle / Alcohol
Champagne Cattier lands on U.S. soil
Champagne Cattier is a brand new ultra luxury champagne that just hit US soil about three months ago. The champagne comes in these great cages that really set the tone for any high profile event, and at $600 a bottle, this is definitely a brand reserved for those in "the know". Champagne Cattier's variants are […]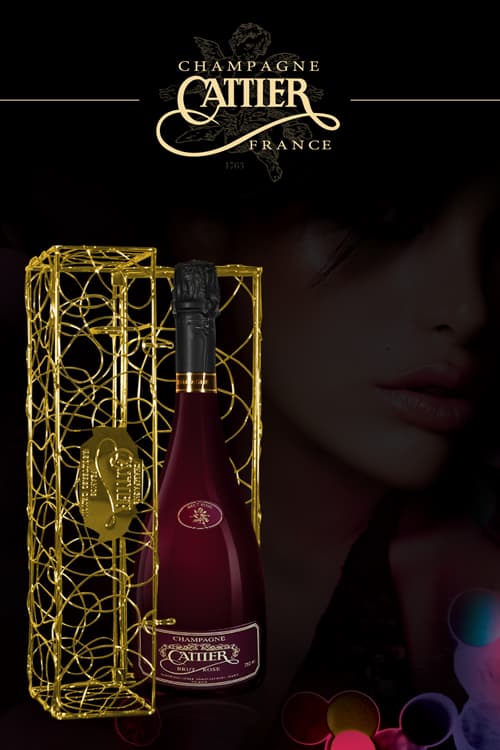 Champagne Cattier is a brand new ultra luxury champagne that just hit US soil about three months ago.
The champagne comes in these great cages that really set the tone for any high profile event, and at $600 a bottle, this is definitely a brand reserved for those in "the know".
Champagne Cattier's variants are produced in the prestigious territory of Montagne in Reims, France, on 31 hectares of vineyards that are primarily classified as "Premier Cru," which is a highly regarded classification within the champagne category.

"We take pride in the fact that we are one of the last family-owned vineyards in the region. This allows us to ensure that what you taste is what you expect, exquisite and premiere champagnes," said Jean Jacques Cattier.
Shortly after launching in the United States, Champagne Cattier has gained media and celebrity attention as the "premier" champagne with a strong presence at VIP Events, Media functions, and Hollywood Hotspots.
---