---
Lifestyle / Gastronomy
KEE club to open in Shanghai
One of my favourite place in Hong Kong, KEE Club, is a members only club which has been around circa 2001 and it's still going strong. When Kee first opened, Paparazzi would be permanently stationed outside of it's Kee's doors as VIP celebs, starlets and hong kong socialites would always be there. Today many people […]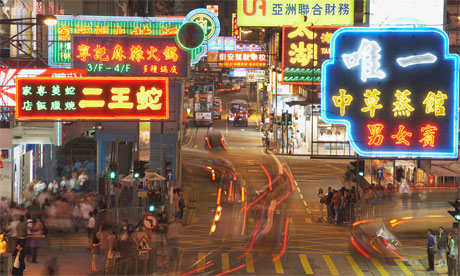 One of my favourite place in Hong Kong, KEE Club, is a members only club which has been around circa 2001 and it's still going strong. When Kee first opened, Paparazzi would be permanently stationed outside of it's Kee's doors as VIP celebs, starlets and hong kong socialites would always be there.
Today many people consider Kee to be their favorite club because it has the atmosphere of a private house party. The crowd is eclectic and glamourous.
There are celebrities, old money, new money, young trendies, older sophisticates, models, fashion people, Eurotrash, guys in suits, glam gals. It's the only member's only club that really feels like a "club". It's easy to socialize without pretensions.

As KEE is to open its first overseas club in Mainland China, I strongly recommand that you pay a visit to them if you live in Shanghai :) Bellow is the press release about this event. KEE Shanghai is located at 796 Huai Hai Road Middle, Shanghai.
*** Press Release ***
KEE Shanghai opens this October in Shanghai at the city's prestigious new heritage site Twin Villas, on 796 Huai Hai Road.
KEE is a private members' club set in a truly unique, beautiful and intimate environment, for people who are interested in being part of a certain lifestyle which embraces the ultimate in art, music, food, wine and most importantly, people.
Although KEE is different things to different people, it has one uniting factor: it is a home to its members and is a place for modern people who are interesting, influential and fun.
KEE Shanghai will offer the same unique "salon" and dining environment that has proved such a huge success in Hong Kong, drawing a chic local and international following, which includes members of royal families, heads of state, renowned film directors and celebrities. International celebrity visitors include Jude Law, Mick Jagger, Ron Wood, Michael Jordan, Sting and Asian celebrities Michelle Yeo, Chau Yun Fat, Maggie Q, Wong Kar Wai and Hidetoshi Nakata.
Visitors to KEE Shanghai can expect rich fabrics and textures, antique furniture and collections of art from past centuries in rooms reminiscent of European salons, recalling an age that was known for its artistic decadence and intellectual conversation, much like the old Shanghai of the 1920s.
Beautifully restored to its previous grandeur, the 1921 Twin Villas offers the perfect setting for KEE Shanghai. The club, which is renowned in Hong Kong for its personal service and luxury ambience, will share the building with the Richemont Shanghai headquarters, sitting above the flagship stores for China of distinguished brands such as Alfred Dunhill and Vacheron Constantin.
Serene landscaped gardens lead visitors to the villas where they enter KEE either directly or choose to walk up the stunning wooden staircases with sunlight streaming through original stained-glass windows. KEE Shanghai comprises a cosy, elegant brasserie style restaurant, an exquisite yet relaxing lounge and bar, both with outdoor balconies overlooking the gardens, and intimate rooms for private dining. All-wood floors, high ceilings and French windows add wonderfully to the ambience of the club.
Set to become one of the finest restaurants in Shanghai, KEE Shanghai will offer a contemporary French and Mediterranean fine dining menu accompanied by an excellent wine selection. In addition, there will also be high tea and Saturday/Sunday brunch as well as a Chinese banquet menu served in the private rooms and more casual Japanese –inspired and international-style tapas menu and sensational cocktails served from the bar.
In its short history, KEE private members club in Hong Kong has played host to a plethora of lifestyle events, which range from gourmet dinners featuring Michelin-starred chefs and the finest wines from across the globe. These include Dom Pérignon's showcase event – the Seven Sensualities dinner, as well as champagne and wine pairing events for the likes of Krug, Veuve Clicquot and Gaja.
Fashion powerhouses along with emerging designers favour the venue for catwalk presentations or intimate trunk shows thanks to its stylish crowd and the elegant surrounds. Art also runs through the veins of KEE private members club, and regular exhibitions and headline events such as Christie's private viewing of priceless Monets as well as a gala dinner for Christie's chairman Viscount David Lindley have taken place at the club in the past year.
KEE private members club has also been known to hold other unique events in the form of charity auctions, film screenings, and lunch talks on a diverse range of subjects.
Delightfully charming with a style of its own, there will similarly be no bounds to the happenings that will occur at KEE Shanghai.
KEE Shanghai is located at 796 Huai Hai Road Middle, Shanghai 200020, in the heart of the city's business, shopping and entertainment area.
---