---
Style / Accessories
The Pointer Instrument – Bridging The Gap Between Tech and Fashion
Lunar Artefact's products focus on materiality, practicality and longevity – boasting high-grade design and an ergonomic comfort.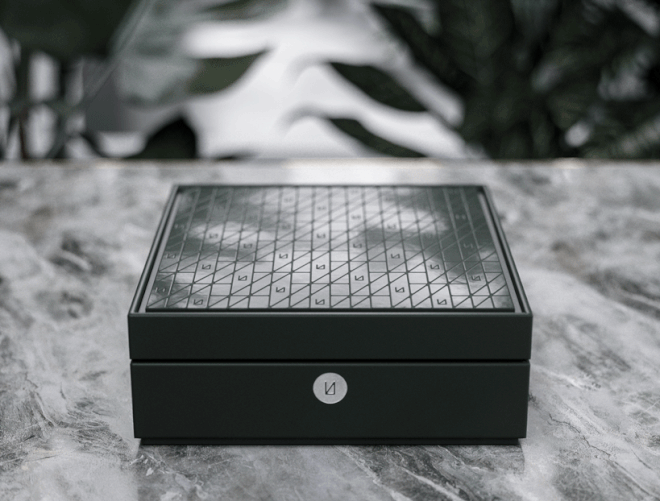 Made to cost, majority of computer mice which exist today are plagued with short and insignificant life spans. However, one London-based, product design and development studio, Lunar Artefacts, is determined to bridge the gap between technology and fashion – creating a timeless, well designed, high quality and practical  range of products.
The Pointer Instrument – Bridging The Gap Between Tech and Fashion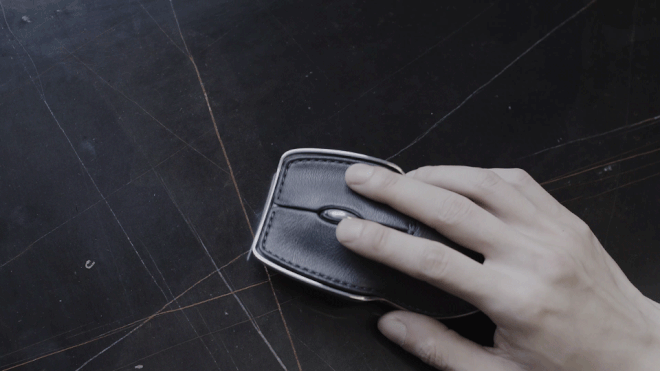 Held more than anything else in countless hours of undisrupted contact, their launch product is a humble computer mouse they've entitled 'The Pointer Instrument'. Designed to last, the instrument is meticulously coated in leather and framed in either a solid brass, (yellow/rose) gold or aluminum shell – allowing it to age like a fine wine that can be polished whenever required.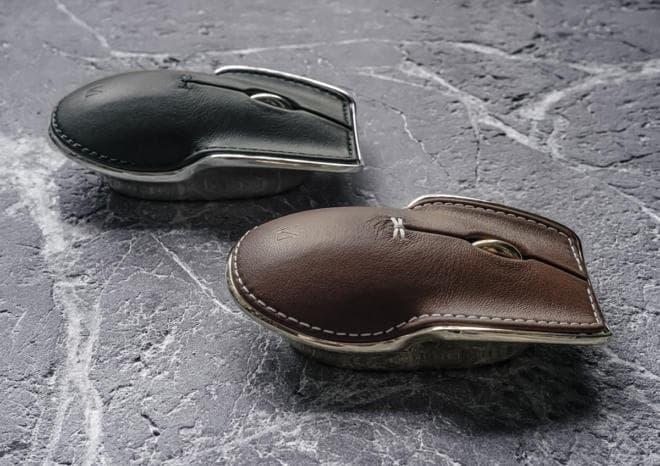 Combining past creative experiences and over two decades of architectural knowledge, The Pointer Instrument boasts high-grade design, an ergonomic comfort, ability to track on almost every surface, seamless USB-C cable, plus wireless Bluetooth 5.0 connection and charging. The mouse is even expandable for future accessories, boosting its functionality.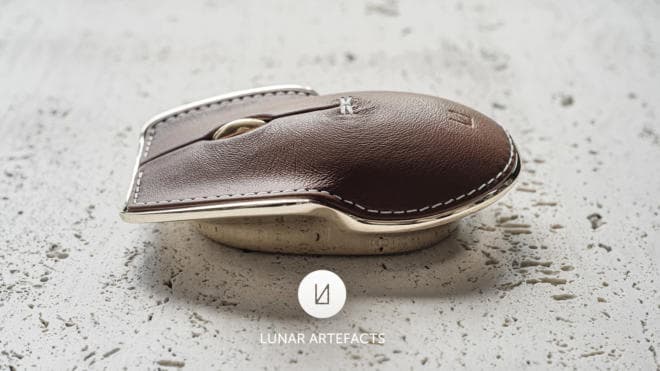 Goodbye to the burden of hand cramps, The Pointer Instrument is designed as a hand rest – in other words, users need not use strenuous effort to hold on it. Finished with a low and subtle curve, the instrument is designed to follow the hand's natural arch, creating the perfect surface angle for maximum relaxation. Its large leather surface provides an incredible tactile and comfortable sensation, flowing from the palm down to the fingertips, with sides which flare out into a smooth edge for better control.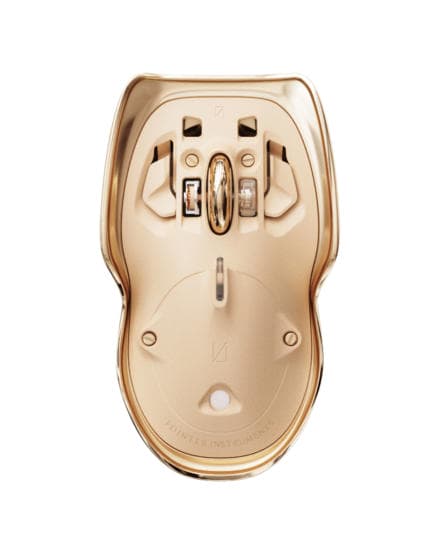 An unprecedented amount of attention has also been poured into perfecting its interior design – meticulously crafted to meet both functional requirements and visual aesthetics, each and every screw or line has a purpose and can be easily maintained, disassembled or repaired.
Despite the product range's uniform design, Lunar Artefacts acknowledges the discrepancies in each individuals response to and preference of weighted objects, thus featuring two different weight options which offer the choice between heavy solid brass and lightweight aluminum.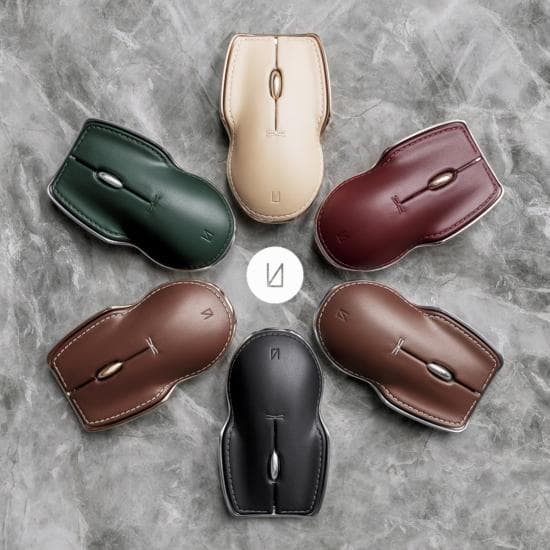 With a distinct purpose and clear direction, Lunar Artefact's products focus on materiality, practicality and longevity. Offering a sense of breathability and character, Lunar Artefact's philosophy goes like this: "We want to give every day items the attention they deserve. We want to give them the chance to slowly develop their character through usage and time so that the more they age, the more charming they become."
Creating a product not just measured by its performance but by how much the owner wants to expand its life through care and repairment – the company's goals include creating items so revered and essential to everyday life that they will one day be displayed alongside other precious memories and artefacts.
The Pointer Instrument currently remains a made-to-order product in an effort by Lunar Artefact to preserve and sustain the highest standards of quality control. That said, Lunar Artefact is beginning to take in preorders starting at £108 on Kickstarter edition, click the link for more information.
---