---
Style / Fashion
Interview: Jennifer Lawrence
Supervillain, dystopian war heroine and now struggling single mother of three, Hollywood's IT girl Jennifer Lawrence leaves her mark on the big screen.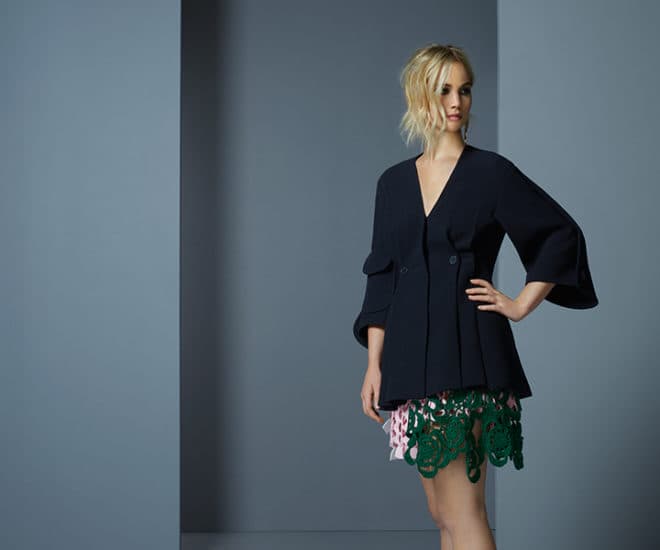 Jennifer Lawrence is quite literally the hit. At 25, the American actress has bagged an Oscar, Golden Globe and Screen Actors Guild for her critically acclaimed performance as a widow battling depression in David O. Russell's 2012 romcom Silver Linings Playbook (she's reportedly the second youngest female to ever pick up an Academy Award), she's the highest-grossing action heroine and singular sensation of the commercially successful Hunger Games film series, and also the face of Dior. The Hollywood favorite is clearly showing no sign of slowing down, not with her latest role as entrepreneur, inventor and single mother of three Joy Mangano in Joy. As the biopic made its premiere in Singapore in January, Lawrence discussed her relationship with the French fashion house and life in front of the camera.
You've been the muse of Dior since 2013. What does this mean for you?
It's an incredible honor to represent Dior. I've really enjoyed our collaboration and am obviously a huge fan of the brand.
Tell us about your first contact with the house.
My first experience with Dior was at Raf Simons' debut haute couture show. It was incredible, magical and I was immediately hooked. Shortly thereafter, I was offered to be a part of the brand's campaign and said yes right away.
Through this collaboration, you often appear at gala events and award ceremonies dressed in Dior. Which dress has meant the most to you?
I love all the dresses I've worn, but the one that stood out the most for me was probably the dress I wore for the Oscars in 2013. It was from Dior's couture show and blew me away when it went down the runway. I knew immediately it would be the perfect dress for such a special occasion.
What is your personal relationship with the house's creations?
I always am excited to see what the house's collections look like each season. It's cool because while there are signature looks that are distinctly Dior, there are always incredible, innovative designs that are surprising. I also love to work with the house on custom pieces for premieres and special occasions. It's a fun collaboration.
You recently posed for Jean-Baptiste Mondino in pieces from Dior's Cruise '16 collection. What do you think of the collection, and did the experience pass off as you might have expected?
I love the latest collection. It's fun, young and accessible. I love that there are unexpected layers and cool, individual pieces. Working with a legend like Jean-Baptise Mondino was exciting. He has a wonderful, calm energy and it was a fun collaboration.
The setting is very sober, and your hair and makeup natural. How did you feel, on your own, before the camera?
I'm pretty comfortable in front of the camera, but with any shoot for Dior, I'm blessed to work with the best team of hair, makeup, stylist and photographers, who help make it easy to feel comfortable.
You are perceived as urban, relaxed and seductive. Do you identify yourself as being like this kind of woman or is it primarily a game that's fun to play?
Photo shoots are all about the clothes and the connection between you and the photographer. The clothes and environment set up a character in a certain way.
Let's talk about your upcoming film Joy.
It's the story of a family across four generations centred on a woman who creates a business dynasty and becomes the matriarch of her family. The director David O. Russell drew me to the project. I would do anything with David for a million different reasons, but when he pitched this idea to me, I knew that it was going to be something special. The film is about the journey of a woman over a four decade period and how her ambition and success impacts the relationships around her.
Did you know much about Joy Mangano's story?
I was familiar with her, but wasn't familiar with her history. The character is, however, inspired by true stories of many incredible, strong, entrepreneurial women. While it is called Joy, it is about 50 per cent fictional in terms of the character's story and background. Many different parts of David's past, even his mother and aunts, and Lilian Vernon, another female entrepreneur, informed this character.
What are some of the messages of the film?
I think one of the messages of the film is finding the extraordinary in the ordinary. Joy creates what is a very simple invention that could help change the everyday woman's life, and that is amazing. It's also about never giving up on your dreams. This is a woman who is the rock of her family, she holds everything together, forfeiting her own dreams to support others. I also think it's an inspiring story about finding success at any age.
Story Credits
Photography by Jean-Baptiste Mondino for Dior
Styling by Karla Welch
Hair by Duffy
Manicure by Jenna Hipps
Outfits and Accessories by Dior
This story first appeared in L'Officiel Singapore.
---