---
Culture / Art Republik
Olafur Eliasson To Transform Versailles Palace
The Danish Artist details his next plans for a monumental project of contemporary art.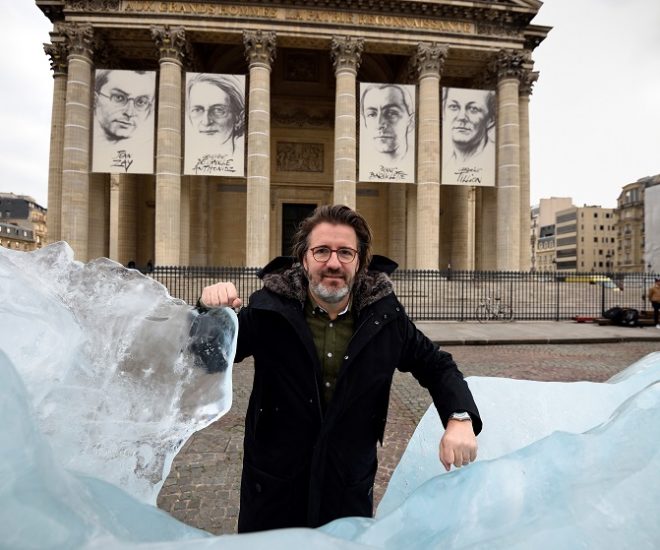 Treading the same ground as Anish Kapoor, Danish artist Olafur Eliasson plans to place his own project over at the Palace of Versailles in France. Kapoor's sculpture, located outside the palace, was informally and provocatively dubbed the 'Queen's vagina' (after he described it as "very sexual") and had been the target of anti-Semitic vandalism in the past. Eliasson, though seems to be unfazed by that, and said that he wanted to "make dreams come true" with "an incredibly high" fountain in its gardens.
Eliasson is famous for his 10-story urban waterfalls, and also creating a 'giant sunset' in the Tate Modern. His work is largely focused on tailoring the elements and the environment. Having the same idea here, Eliasson is also planning to go beyond just installing a fountain by transforming two groves in the palace gardens with an 'enchanted fog' – a place to fool around and play.
"The circular curtain of mist (in the Bosquet de l'Etoile) offers the opportunity to run around and to become a fool… it is a true folly," the artist said, as the intention to his plan. With a touch of whimsy, he also added that though the fog might barely be there on windy days, "on a sunny day there might be rainbows" which would allow people to behave like "butterflies". This, the artist argued, was to turn "cultural institutions into places where people can meet and argue".
As to the actual height of the fountain, the artist plans to keep it a mystery, saying that "we need to leave it to the audience to make up their minds how high is high". As a part of preparation, Eliasson roamed around the palace in the dark at night to get a feel for the location, exploring secret doors and hidden corridors. He noted he was creating a few installations within the palace as well, but some so subtle that they may not be noticed by the guests.
Even with the Kapoor controversy, Versailles director Catherine Pegard noted that contemporary art had become a major draw to the palace and had produced some "exhilarating" results. Hopefully, when Eliasson's project comes into fruition, it'll do the same.
---