---
Culture / Art Republik
Diesel signs deal to restore Venice's Rialto Bridge
The founder and owner of the Diesel clothing brand signed an agreement Tuesday to sponsor the restoration of Venice's iconic Rialto Bridge.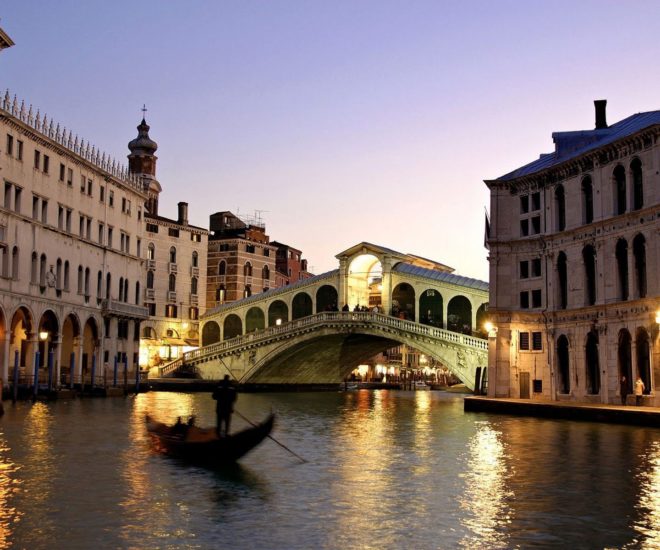 Italian jeans maker Diesel signed a deal with Venice city council on Tuesday to fund a five-million-euro ($6.5-million) project to restore and clean the floating city's famous Rialto Bridge.
"Today a fundamental collaboration for the safeguarding of our common heritage comes to life," mayor Giorgio Orsoni said after Renzo Rosso, founder and owner of Diesel, signed the contract.
The work on the centuries-old bridge will begin in early 2014 and last approximately 18 months, according to the city's cultural officer Alessandro Maggioni.
"We've been lucky to find someone who believed in our idea of putting together public and private for the renovation of this important piece of architecture," Orsoni said.
The deal will allow Rosso to cover 30 percent of the restoration site with advertising billboards.
The fashion entrepreneur famed for revolutionising the jeans sector said he thought "private entities should commit to cooperate with public institutions, to make this world a better place."
One of four bridges to cross Venice's grand canal, the 48-metre (157 foot) long Rialto was built between 1588 and 1591 and "is greatly in need of repairs," Maggioni said.
The entire floating metropolis, which is visited by some 20 million tourists each year, "needs a lot of maintenance," including restoring other key bridges and cleaning up the network of canals, home to the city's trademark gondoliers, he said.
As the economic crisis drags on in a recession-hit Italy, the Rialto is not the only historic landmark to be restored thanks to private funding.
The refurbishment of the Colosseum, Rome's ancient gladiator ground, is being funded by the Italian luxury shoe manufacturers Tod's, while a Japanese businessman is paying to restore a large stone pyramid which was built as a mausoleum in the capital for a Roman dignitary.
---