---
Cars / Cars and Bikes
Lamborghini is expanding "its empire" in China
China looks set to claim another crown in the battle for supremacy in the luxury markets of the world as the country's interest in supercars continues to grow. China knocked the United States off its perch as the world's leading car market two years ago – sales there now surpass 18.26 million units per year. […]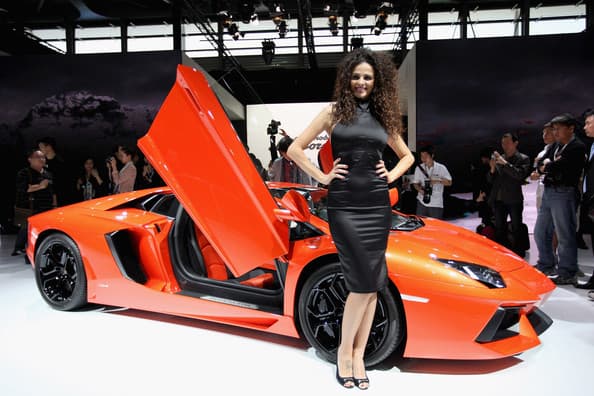 China looks set to claim another crown in the battle for supremacy in the luxury markets of the world as the country's interest in supercars continues to grow.
China knocked the United States off its perch as the world's leading car market two years ago – sales there now surpass 18.26 million units per year.
It seems that tastes in the country are turning now to the very high-end of the auto market, an area long dominated by the Americans.

Italian carmaker Lamborghini says it sold 138 cars in mainland China over the first six months of this year – a 60 percent rise from the same period last year – and the company believes it will move more than 300 cars "at the least" by the end of 2011.
The rise in sales comes after Lamborghini moved 206 cars in China last year, a 150 percent rise from 2009.
Last year in the US, Lamborghini sold 290 cars (out of 1,302 units worldwide) and with the Italian carmakers – now part of Volkswagen's luxury Audi unit – expecting sales in China to surpass 500 per year in the near future, there's little doubt where the center of the supercar world is now heading.
Lamborghini currently has nine dealerships/showrooms in China but plans to have 20 open and operating by the end of the year.
The carmaker is now waiting for the roll-out of its new 12-cylinder, 700-horsepower Aventador model – priced on the mainland at 6.28 million yuan (678,000 euros) – and already there are 200 pre-orders in from China, according to the company.
According to research carried out by the company, mainland Chinese owners of Lamborghinis are on average the youngest in the world at 35.
"They are self-made men. They are very young but in China most of the money is young," a spokesperson from the carmaker told the SMP recently.
A procession of the world's leading luxury carmakers are expanding throughout the Chinese market. According to motor industry watchers IHS Automotive, luxury car sales in China should top 909,900 units this year – up from 727,200 units last year.
The world's largest luxury carmaker – BMW AG – says it has moved 121, 614 cars in China this year (up 60.8 percent), while Mercedes-Benz says it has sold just over 95,030 cars there this year, already up 59 percent from 2010.
Source: AFPrelaxnews
---