---
Cars / Cars and Bikes
Audi RS4 Avant Nogaro Selection Revealed
Audi have released the Audi RS4 Avant Nogaro Selection to celabrate 20 years of the RS brand.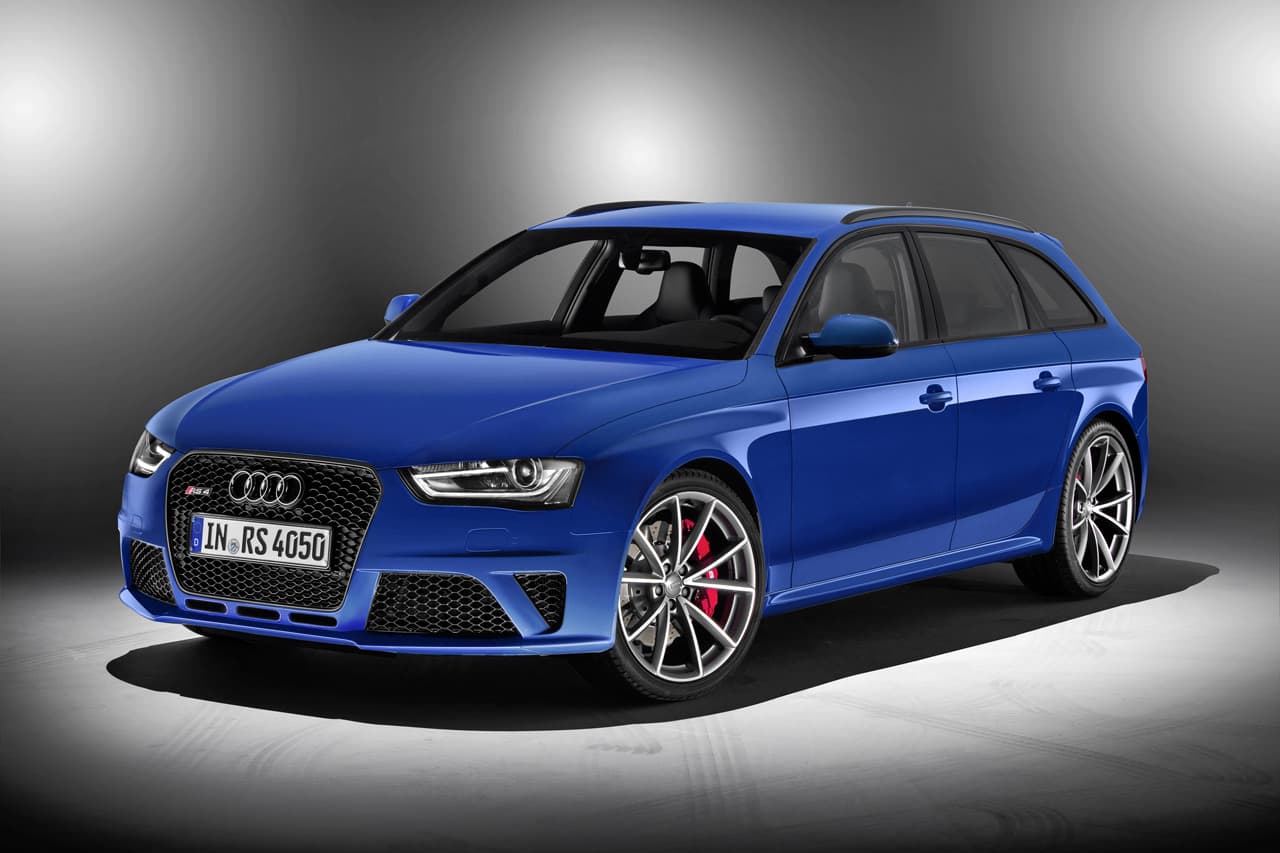 The Audi RS 4 Avant Nogaro selection has been built to pay homage to the Avant RS2, an epic sportscar cunningly disguised as a family station wagon.
This ferocious vehicular multi-tasking is thanks to the inclusion of a high-revving, 4.2-liter, 450hp V8 under the hood.
Good for a 0-100km/h (62mph) time of just 4.7 seconds and an electronically limited top speed of 280 km/h (174 mph), it boasts performance statistics that would be impressive if it were a two-seater, focused track car.
But it isn't: it's a big, five-seat station wagon with enough space for suitcases and a dog. All of which makes the figures all the more remarkable.
Keeping the car under control is Audi's celebrated Quattro permanent four-wheel drive system, which as well as keeping all wheels spinning all of the time, can send exactly the right amount of power and therefore grip to each of the vehicle's corners to further maximize road holding.
Making the car easier to drive is the seven-speed S tronic gearbox. Paddle shift up or down the gears for lightning fast changes when racing, or leave it in full automatic mode when the road ahead has ground to a standstill.
As well as an 'automatic' mode, the car also has three performance settings, each of which unleashes different driving characteristics, be it tighter steering, faster gear changes or softer suspension.
The RS 4 Avant Nogaro selection comes in a special customized Nogaro blue pearl effect paint finish while the interior will be finished in black leather with contrasting blue trim and stitching.
Since Audi launched the RS2 back in 1994, a superfast estate version has become a standard offering in a host of executive car makers' ranges.
BMW, Volvo and Mercedes all offer monstrously powerful 'touring' versions of their fastest sedans (as did Saab until it went out of business). But Audi was the first to take a gamble, and the ongoing popularity of its Avant RS cars proves it was a gamble that was worth taking.
The RS 4 Avant Nogaro will be making its first appearance at the Geneva Motor Show in March. Prices will start at €87,300.
---