---
Cars / Cars and Bikes
2013 Bentley Continental GT Speed Convertible
Bentley will launch the Continental GT Speed Convertible at the North American International Auto Show in Detroit on January 14th.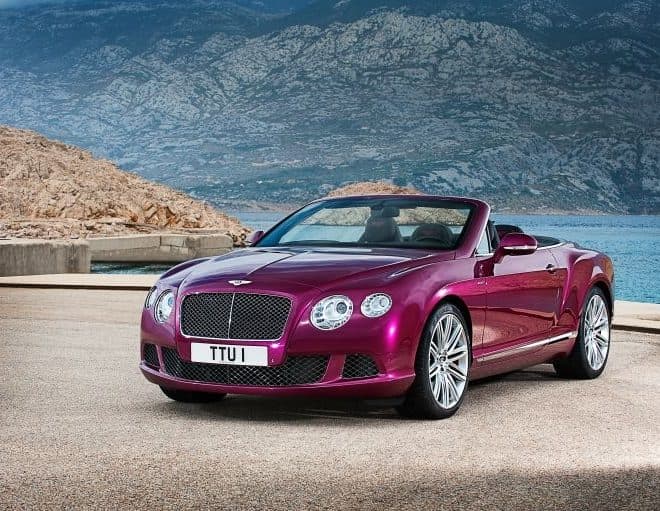 Bentley has officially unveiled its new Continental GT Speed Convertible, ahead of its first public showing in Detroit this month.

The resurgent company's best attempt yet at combining real performance and handling with luxury and open-top cruising, the GT Speed Convertible boasts a top speed of 202mph and an uprated 616bhp W12 engine with a brace of turbochargers, mated to an eight-speed, paddle-operated gearbox, yet is somehow more fuel efficient than its predecessor.
Chopping the roof off a car reduces stability and handling and, paradoxically, increases weight. The structural rigidity that the roof would provide needs to be replicated by increasing the strength of the remaining chassis.
And the Speed is no exception. The extra reinforcements have upped the car's gross weight to 2900kg, making it 150kg heavier than its hardtop counterpart.
However it's a credit to Bentley's engineers that this extra weight hasn't impacted on performance or handling. The GT Speed Convertible is capable of going from 0-60mph in 4.1 seconds (0-100 km/h in 4.4 seconds) and on to a top speed of 202mph (325 km/h), making it the fastest four-seat, soft top convertible in the world.
To put that into perspective, the hard-top coupe version of the Continental GT Speed can go from 0-60mph in 4.0 seconds and its top speed is only 3mph faster, despite dragging much less weight.
---