---
Business / Business of Luxury
The Advantages of Digital Signage for Retail Stores
Installing digital signages in your retail space offers multiple benefits that could enhance the shopper's experience and overall ambience.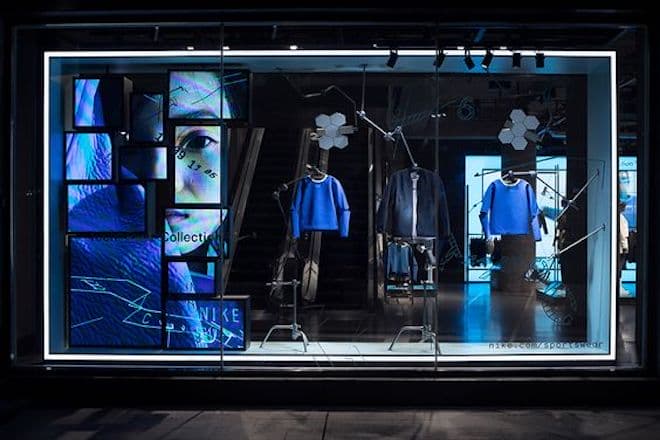 This article offers the advantages of retail stores digital signage by simply stating its benefits. If these benefits are advantageous to your store and/or within your business, then consider them as yet more reasons to start investing in digital signs. The cost of digital signs and their associated software has become so cheap that many businesses are buying them and are slowly finding new ways to take full advantage of them.
Maintain Social Distancing
Sales of economy-priced digital signs hit new highs during the 2020-2022 pandemic lockdowns. Retail stores discovered great ways to maintain social distancing that their insurance companies were happy to sign off on.
There were digital signs telling people when they could enter a store, how far apart they needed to stand and telling people which checkouts they should use and where they should stand when they are waiting to pay.
Replace Staff Members in Non-Value-Added Positions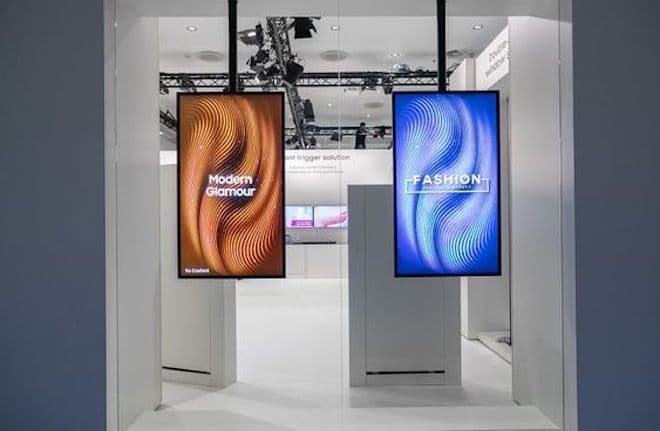 Too long have we had staff members wasting their lives and their talents by working in parking-ticket validation stands or standing outside changing rooms telling people when they can enter. With simple motion detectors and a digital sign, people can see which changing rooms are empty and which are occupied as they walk into the changing room areas.
Promote Using Traditional Poster Methodology
Traditionally, you put up posters around your store and in your store windows. They show people what products you have on sale, among other deal/savings related information. However, those days are disappearing now that digital signs exist. You can have the same posters, with the same designs and same layouts, but you put them on large digital signs. The great thing is that you can flip and swap between digital posters at set intervals, and you can do it all without having to print off new posters and stick them up.
Draw Attention to Products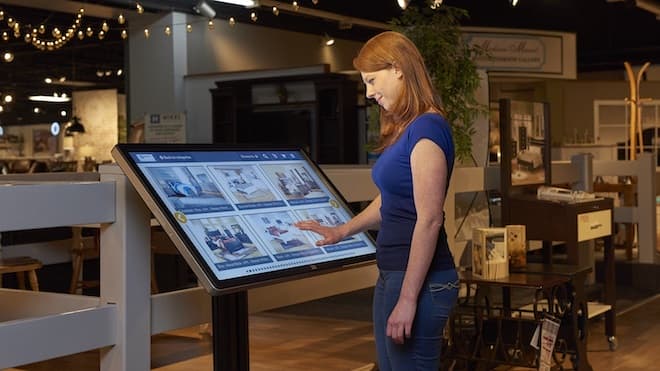 As long as digital signs have existed, there have been retail stores using them to draw attention to products. How you choose to draw attention to products is up to you. Some run adverts for their products, others simply point to their products, where others show a price comparison with their competitors. It is easy, and it is still fairly effective. You can be very creative with the ways you draw attention to products.
Use Them As Decorative And Aesthetic Items
Many retail companies are not above using digital signs as decorative and aesthetic items. Sometimes they mix and run in-sync with promotional ideas, such as like when music shops show music videos on their signs, but in many cases they are using signs as an aesthetic/decorative tool. Some even have interactive walls, such as those that act is mirrors, or those that change their decorative shapes and displays when they sense people walking past. They may not draw a direct income in the same way that promotional signs do, but they certainly create an impression on the customer.
Demonstrate Products and Services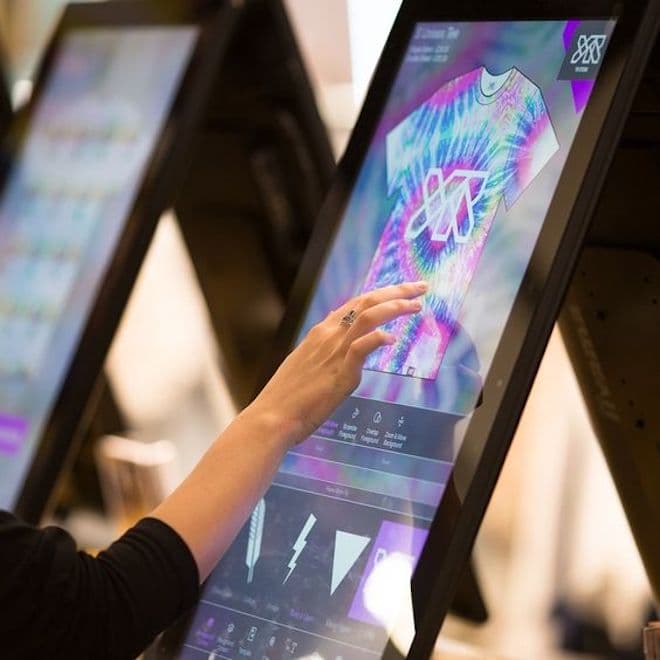 You can't demonstrate your gas-powered lawn mowers in your store, but you can demonstrate them with digital signs. Plus, there are a host of things you can do with demonstrations, tutorials, comparisons and stress/extreme tests that are possible through videos and are not possible in-store.
Direct Customers Around Your Store
Using digital signs as maps and as ways of directing people around stores is becoming more common, especially in high-tech malls. There are also stores using signs to add context to certain displays and items. For example, enhanced 3D printed items being used as custom car parts may not be immediately obvious but showing a video of how they are made and how they are custom-designed to measurements within 125,000 nanometers is what turns a confusing display into a mind-blowing one.
For more business reads, click here.
---