---
The Lux List / Billionaires
Kirsty Bertarelli's new Megayacht
Kirsty Bertarelli, the richest woman in Britain and her husband Ernesto have bought the biggest motor yacht ever built in the UK, the 315-ft. foot Vava II. The $160 million megayacht, which now ranks as the 33rd largest in the world, was built by Devonport Yachts in Plymouth and boasts luxury interiors, a helicopter landing […]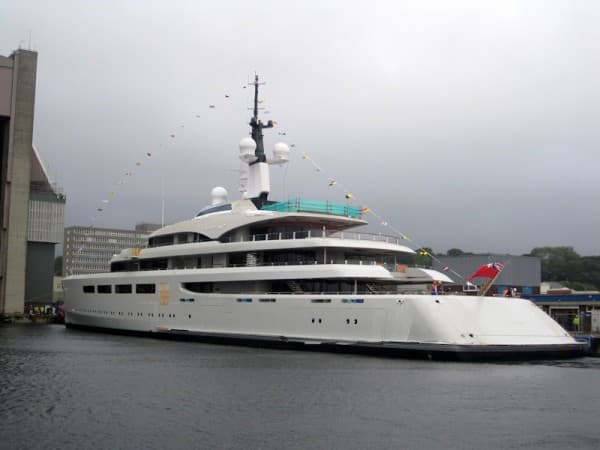 Kirsty Bertarelli, the richest woman in Britain and her husband Ernesto have bought the biggest motor yacht ever built in the UK, the 315-ft. foot Vava II.
The $160 million megayacht, which now ranks as the 33rd largest in the world, was built by Devonport Yachts in Plymouth and boasts luxury interiors, a helicopter landing pad, lavish guest cabins and four tenders.
Kirsty is a former Miss UK, while her husband is a Swiss pharmaceuticals magnate who has won the America's Cup twice with his yacht Alinghi and is worth a reputed $10 billion, making him the 81st richest man in the world and the fifth richest in the UK.


With styling is by Redman Whiteley Dixon and interior design is by Remi Tessier, the vessel can accommodate more than 36 passengers.
The yacht features a fold-down beach club and a pool which can be varied in depth according to guest preferences. They plan to offer it for charter part of the year.
Via JamesList – Photos: Daily Mail
---