---
The Lux List / Billionaires
Glitch leaves man 100 billion pounds overdrawn
A man was left reeling in shock Tuesday when his bank statement showed him to be 100 billion pounds (144 billion dollars, 102 billion euros) overdrawn. As if the credit crunch was not hitting Britons hard enough, Donald Moffat was temporarily in deep, deep, deep financial trouble, due to a "technical error". When 38-year-old Donald […]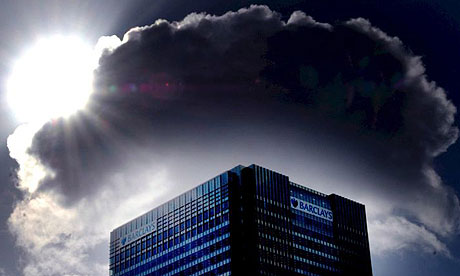 A man was left reeling in shock Tuesday when his bank statement showed him to be 100 billion pounds (144 billion dollars, 102 billion euros) overdrawn.
As if the credit crunch was not hitting Britons hard enough, Donald Moffat was temporarily in deep, deep, deep financial trouble, due to a "technical error".
When 38-year-old Donald Moffat logged onto his Barclays bank account yesterday morning expecting to see his account in the black he was astonished to say the least when he encountered a £100 billion deficit on his current account, enough money to bail out the banking sector three times over!
"When I saw it… I've been shaking, I've been feeling sick — everything," the stunned student and part-time care worker told the BBC.
It appears that a number of Barclays bank accounts have been hit with a technical glitch which has seen many of them pushed into the red with some serious figures coming to the fore.
While the situation has already been fixed, a number of people would have had difficulty withdrawing money for a short space of time which could at this time of year have been very unfortunate. Source: AFP / financialadvice.
---