---
Cars / Yachts
Port Montenegro Yacht Club Announces Expansion
The club now adds to its impressive space six years after it first opened.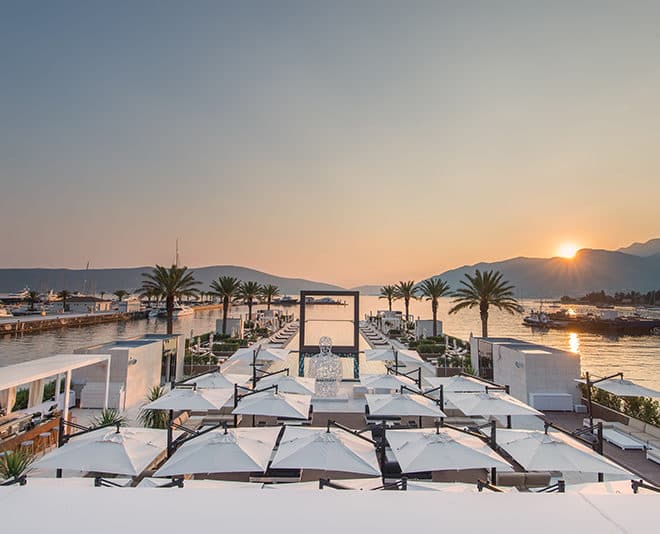 It only makes sense that, with its sight set on expanding its reach in the world of luxury yachting, Port Montenegro Yacht Club provides guests with additional amenities. The club now houses a Sports Club, Tennis Club, 64m outdoor infinity pool and outdoor dining space, adding to its current line-up for members.
Thanks to the expansion, the club is now regarded as one of the Mediterranean's elite yacht clubs. Designed by Richard Hywel Evans and first opened in 2006, the main building still stands out for its architectural design. Today, it boasts a newly refurbished private Members Lounge that was created with the help of MHZ of Paris. The lounge even comes with a view of the waterfront as well as the new infinity pool and restaurant.
"The PMYC has a stunning backdrop to sail against and a first class yacht club with outstanding facilities, we are now developing an ambitious new racing programme to complete the picture"said Admiral James Wates, Admiral and Board member of the Montenegro Yacht Club. Along with this new expansion, the club also adds internal structure to the club by appointing a seven-person Board.
For more information on the Port Montenegro Yacht Club, click here.
---