---
Cars / Cars and Bikes
Rolls Royce 200EX Auto-adjusting Purse Holder
Rolls Royce is the ultimate in luxury and now their new concept car makes driving even more luxurious for women. The Rolls Royce 200EX Concept has a feature that "auto-senses to hold your purse." A purse pop out section of the back seat complete with wings to support the width of the purse, and as […]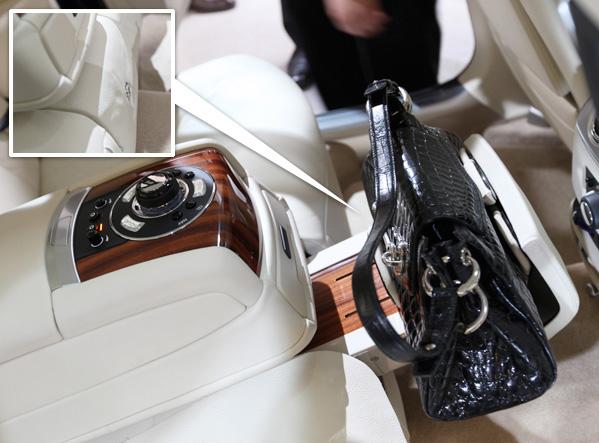 Rolls Royce is the ultimate in luxury and now their new concept car makes driving even more luxurious for women.
The Rolls Royce 200EX Concept has a feature that "auto-senses to hold your purse."
A purse pop out section of the back seat complete with wings to support the width of the purse, and as soon as it senses your purse, it automatically has a piece that slides up to give it a little squeeze and hold it in place.

[vimeo 4876735 468 300]
This concept car launched in Geneva and is currently making its worldwide debut city by city, and will go into production in 2010.
Via Notcot
---