---
Cars / Cars and Bikes
New supercars set for Paris debut
Lotus and Maserati have released the first images of their latest supercars due to be unveiled at the Paris Motor Show. The British Group Lotus brand said yesterday that that the new Elite will redefine "modern classic" when it is released in spring 2014, priced around £115,000. Its 5.0 liter V8 gas engine can deliver […]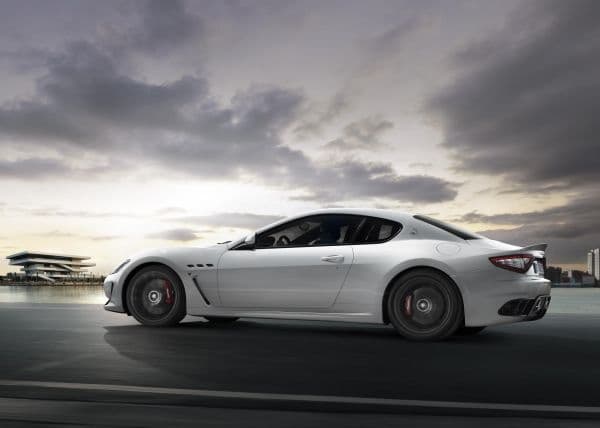 Lotus and Maserati have released the first images of their latest supercars due to be unveiled at the Paris Motor Show.
The British Group Lotus brand said yesterday that that the new Elite will redefine "modern classic" when it is released in spring 2014, priced around £115,000.
Its 5.0 liter V8 gas engine can deliver a top speed of 315 km/h and a 0-100 km/h time of between 3.5 and 3.7 seconds.

With four seats, it is larger than the two-seated Lotus Elise, and will be available with am optional hybrid engine, giving emissions of 215 g/km, with Group Lotus CEO Dany Bahar saying that Lotus's "new era" will prove popular with the brand's target customers.
"Make no mistake, there's a definite market requirement for the Elite — it's the ultimate sports car feel with comfort and space," he said.
"There will always be those who believe that Lotus should stick to small sports cars but we didn't take the decision to design something like the Elite lightly, it's based on months of careful research and planning."
On the same day, Maserati unveiled the first images of its GranTurismo MC Stradale, describing it as a car that can "balance on-road driving needs with race-driving desires."
Set to go on sale in the first quarter of 2011 with the price unconfirmed, the GranTurismo MC Stradale features a top speed of over 300 km/h and what Maserati describes as "razor-sharp handling."
Last week, Porsche unveiled the latest member of its 911 family, the Carrera GTS, also due to debut at the Paris show, one of the largest of the year.
With an improved top speed and acceleration compared to the Carrera S, the model is set to go on sale in December priced from £76,758.
Source: AFPrelaxnews
---