---
Cars / Cars and Bikes
Order books open for the new McLaren 570S
McLaren Automotive announced the official pricing of their entry-level models, known as the McLaren Sports Series, including the 540C and the 570S.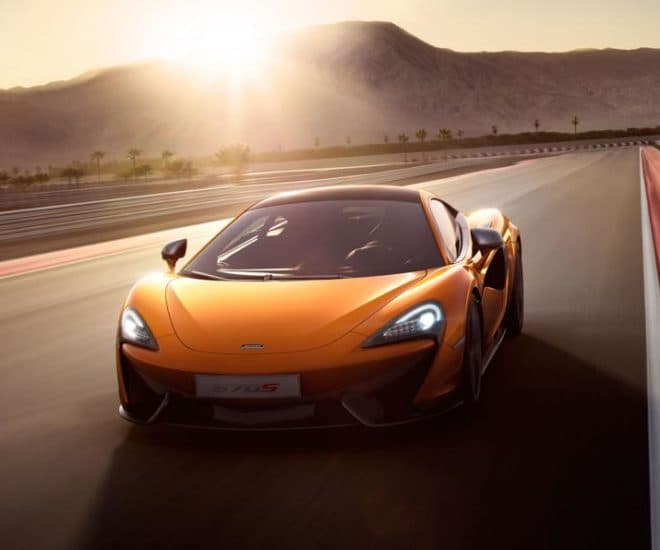 The British supercar maker's most practical road rocket is now officially on sale with prices starting at £143,250 ($220,000).
The 570s is so called because its 3.8-liter twin-turbo V8 engine develops 570PS, that's 562bhp. And because the car is hand assembled almost exclusively from aluminum and carbon fiber and tips the scales at just 1313kg, that translates into a 0-100km/h time of 3.2 seconds and a top speed of 328km/h (204mph).
However, while it has a lot in common with McLaren's even more potent cars, the 570S has been built from the ground up to be used as an everyday runaround, complete with better all-round visibility, decent stowage space and even an optional lift kit to stop the nose catching on speed bumps and other obstacles.
"As with all McLaren models, we have prioritized performance, driving engagement and exhilaration. It is a totally driver-focused car, with excellent ergonomics and visibility, and a class-leading driving position," said Mike Flewitt, Chief Executive Officer, McLaren Automotive.
"This is also the most day-to-day usable, practical and attainable McLaren we've ever made. It is a dramatic and beautiful sports car."
With the order book now officially open, McLaren says that initial deliveries will start before the end of 2015.
---