---
Cars / Cars and Bikes
Maserati Levante Set to Debut in 2016
The Italian marque's first ever crossover vehicle, the Maserati Levante, will reportedly make its global at next year's Detroit auto show.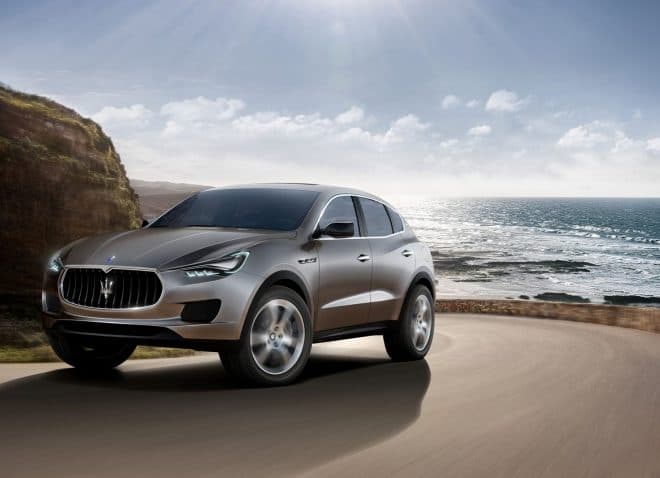 Shortly after Maserati unveiled the Kubang concept (pictured above) at the 2011 Frankfurt Auto Show, rumors began circulating that a production version would be offered.
It didn't take too long for Maserati to confirm its first ever SUV, the Levante that will officially debut at the 2016 Detroit show.
The crossover takes its name from the Via Emilia Levante in Bologna, where the Maserati brothers, about a century ago, dreamed up the company that today still bears their names.
The Maserati Levante will utilise the same platform as the current Quattroporte luxury sedan. When launched, the Levante will rival the likes of the Porsche Cayenne, Range Rover Sport and BMW X5.
The official unveiling may arrive as early as 2016, and Maserati hopes to sell 37,000 units yearly before 2018.
---