---
Cars / Cars and Bikes
Lotus unveils the new Evora 400 in Geneva
Lotus reveals the thoroughly updated Evora 400 at the 2015 Geneva Motor Show.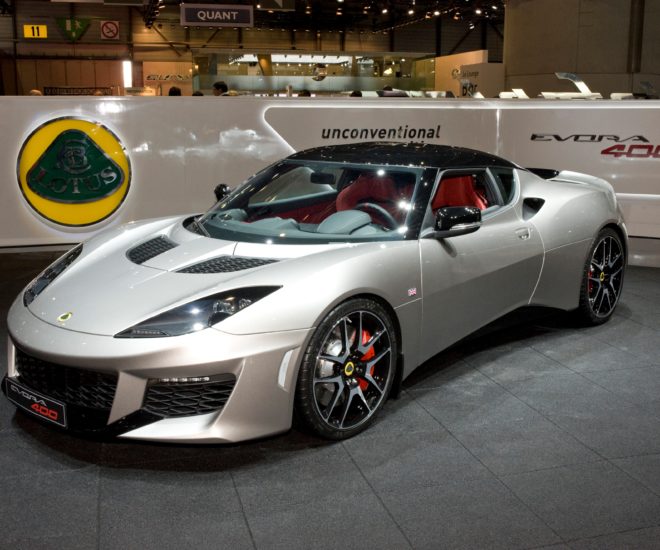 Lotus is launching an updated version of its Evora sports car at the Geneva Motor Show, which it hopes will further accelerate the company's recent growth.
The Evora was launched in 2008 and was followed by the Evora S in 2010; now, the brand's latest supercar is the Lotus Evora 400.
DON'T MISS: LOTUS OPENS FIRST SHOWROOM IN CHINA
The model has been almost completely overhauled to include a supercharged and charge-cooled mid-mounted 3.5-liter V6 engine producing 400 horsepower and 410 Nm of torque.
With a maximum speed of186 mph (300 km/h) and an acceleration of 0-60 mph in 4.1 seconds (0-100 km/h in 4.2 seconds), the car is a whole six seconds faster than the previous model.
"The Evora 400 is the fastest road-going Lotus that we have ever produced, possessing performance that can only be matched by cars costing significantly more," says Lotus CEO Jean-Marc Gales.
The new Evora 400 will hit dealerships in Europe this August. It will launch shortly thereafter as a 2016 model in North America.
Pricing is to be announced.
---