---
Cars / Cars and Bikes
Inspiring Greatness: Classical Violinist Charlie Siem
"The Rolls-Royce 'Inspiring Greatness' series shines a light on individuals at the pinnacle of their respective fields. At Rolls-Royce we empathise with their dedication, courage, commitment and vision, and revel in the creative dialogue the series ignites."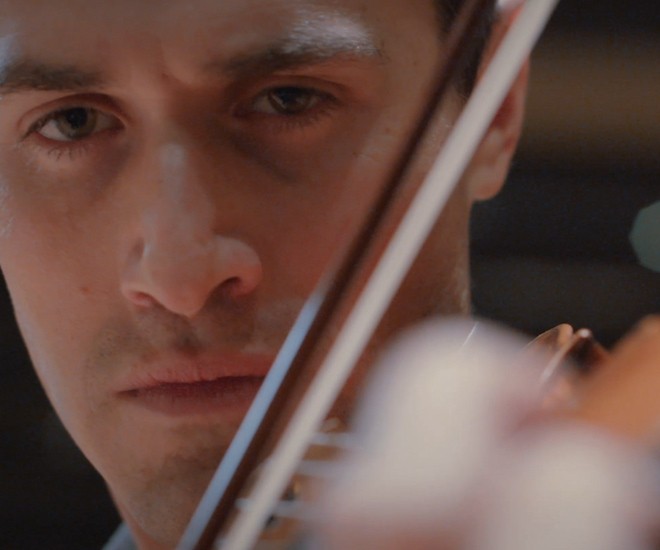 Rolls-Royce's "Inspiring Greatness" series features aspirational stories from individuals who have reached the apex of their careers. In this latest instalment, classical violinist, Charlie Siem takes the centre stage where he discusses the physical and mental challenges of performing some of the world's most complex music pieces. 
At the tender age of three, Siem began his violin lessons after hearing Yehudi Menuhin; the violin virtuoso played Beethoven's Violin Concerto. From then, he has set his mind on becoming an accomplished violinist. Siem received his music degree from Cambridge University then he studied violin under the tutelage of Itzhak Rashkovsky at the Royal College of Music. He has not looked back since. Siem's musical journey saw him performing for various leading orchestras and ensembles throughout the world.
Many of us express our passion for something through varied ways and for Siem, it is through the violin. Rather than just looking at the violin as an instrument, Siem sees it as "an extension of his body." He wishes to use the violin to express his inner emotions, communicating them to the audience through his music. 
Likewise, the Rolls-Royce Wraith is more than just an automobile that serves to transport people around. It is an engineering and design masterpiece. "It's incredibly impressive and indulgent to be sitting in this luxurious cabin, hearing almost nothing, with all this power right in front of you," Siem enthused after having a go at driving the Wraith along the British countryside. The car's smoothness is like a well-harmonised symphony where all the different components effortlessly come together. 
Previous episodes of the series starred a slew of personalities such as Michelin-starred chef Tom Sellers, photographer and explorer Cory Richards and media artist Refk Anadol. And the most recent episode featured British writer, photographer and explorer Levison Wood.
Catch the short film here:
---