---
Cars / Cars and Bikes
New photos of Fiat 500 dedicated to Barbie
Fiat has released a new series of photographs showing 500 model dedicated to Barbie. In the new images we can appreciate every single detail of this stunning city car with lots of charm, as the gleaming paintwork resembles achieved with deep lacquered colour using ultra fine aluminium plunged in deep. And also the seating in […]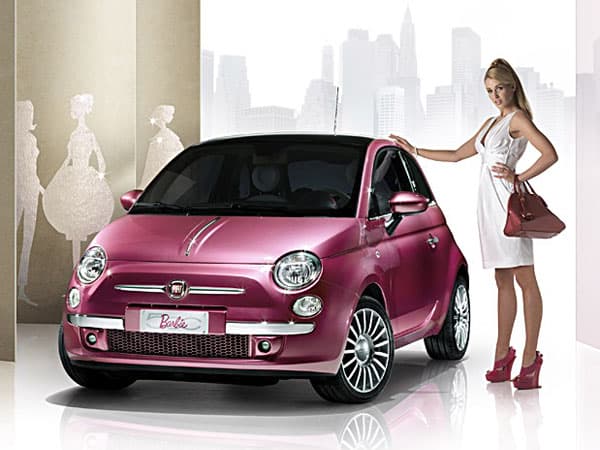 Fiat has released a new series of photographs showing 500 model dedicated to Barbie.
In the new images we can appreciate every single detail of this stunning city car with lots of charm, as the gleaming paintwork resembles achieved with deep lacquered colour using ultra fine aluminium plunged in deep.


And also the seating in silver laminated Alcantara.
Crystals sparkle on interior bezels, hubcaps, outer window mouldings and antenna and even outline the doll's famed silhouette.
It's a celebration of childhood and playful life, with chic and sophisticated accents.
---