---
Cars / Cars and Bikes
Ferrari: Ultimate Collectible Cars?
We take a look at why the Ferrari tops the list of most desirable collectible car, inching out the competition year after year.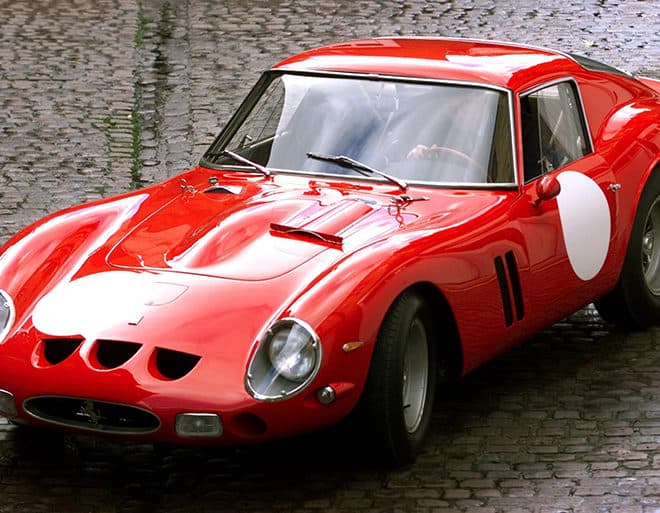 Of the 10 most expensive cars ever to fall under the auctioneer's hammer, nine are Ferraris. In fact, cars carrying the prancing horse badge make up 22 of the top 30. For comparison, the best Aston Martin can manage is a DB4 GT Zagato in 16th place, while there is not a single Lamborghini in the current top 100. But why does Ferrari create such a frenzy, leading us to return to the theme again and again (for those interested, we sum up the desirability of Ferraris in our auction reports of 2015 vs 2016 story)? "They are the longest standing and most consistent racing manufacturer," says James Cottingham. "I'm not surprised at how important the Ferrari brand has become in the classic car market."
Cottingham is acquisition consultant for DK Engineering, a British company that has been restoring, race preparing, buying, selling, storing and helping clients build Ferrari collections since 1977. Within the classic car market, aesthetics and awards are important, but a big driver is sporting prowess and in particular Formula One – a sport that Ferrari has dominated more than any other marque. "They're always at the forefront of supercar and sportscar technology in every era," explains Cottingham. "As a result, it has definitely become the brand to follow."
But if racing pedigree equals desirability, what about Porsche? "Porsche has a huge following but they've been mass produced and this lack of rarity diminishes value," says Cottingham. "However, what is interesting is how much the collectability of the Porsche brand has grown in recent years as a direct result of Porsche's return to Le Mans. It has really added to the brand."
In its 103-year history, Aston Martin has only ever produced 700,000 cars and it has won Le Mans so why aren't people going as crazy for Bond's carmaker of choice? Cottingham points to initial quality. "If you restore a 1960s Aston, very little of the original car is left when the restoration is over," he explains.
While auction prices are starting to cool, interest in Ferraris isn't. Classic car valuations and insurance company Hagerty has noticed that younger consumers are moving into the market. As a result, the value of Aston Martin DB9s and late 1970s Porsche 911s is on the up. But so are prices for Ferraris, most notably the Testarossa (up 98%) and the 308GTB and GTS (65%).
"These new owners of modern classics reflect similar habits and preferences as past generations of collector car owners — people that have an interest in collector car ownership tend to purchase cars that they grew up with. Consequently, cars from the '80s and 90s are now attracting interest," explains Hagerty CEO McKeel Hagerty.
---