---
Cars / Cars and Bikes
Citroën Presents CXPERIENCE Concept in Paris
Citroën is set to present a new concept at the Mondial de L'Automobile Paris 2016.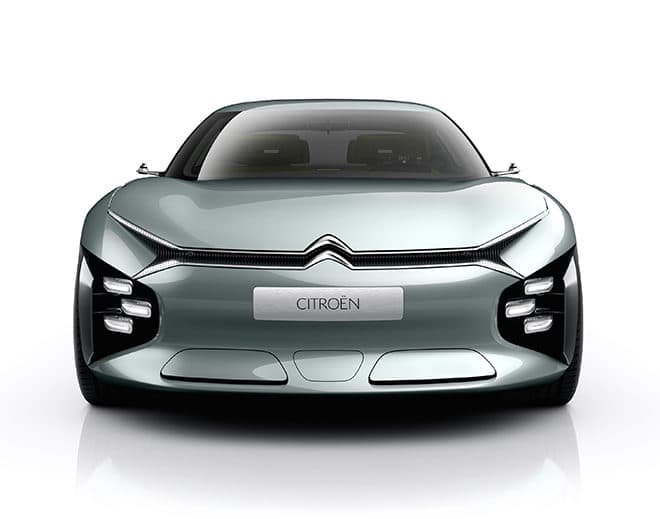 The end of September will see the Mondial de L'Automobile Paris 2016 open its doors to visitors. Despite the state of this year's show, one car manufacturer to watch is Citroën. The firm will be taking advantage of the absence of a few major names to get more attention for its own unique efforts this year. The French automaker will be bringing the CXPERIENCE concept to the show and it is already drawing attention for its perspective on the executive car.
The four-door hatchback stays true to the hallmark of French automotive design by keeping things smooth and elegant, without the aggression that typically marks German and Italian designs. In principle, this is done by keeping the wheels close to each corner as possible. For some reference, just compare this with the Vision Mercedes-Maybach 6. With a height of 1.37 meters and length of 4.85 meters, the car is one that comes off as sleek. According to Citroën, the exterior of the car features a glass roof as well as a concave rear window, providing minimal visual clutter. In place of wing mirrors, the car has cameras; headlamps are cleverly hidden within its wraparound front grille, which is said to have been inspired by current high-tech trends.
Within the car, Citroën uses breathable natural fabrics that are paired with wooden panelling. With four seats, the cabin is reminiscent of a cozy cocoon that envelops you in intentionally oversized seats. The entertainment system is integrated into each headrest, which ensures that voices never have to be raised. To contrast the citrus yellow seats, the brand has padded the flat floor with dark leather. This sense of space and de-cluttering is emphasized further by the rejection of many knobs and dials in favor of touch screens – a central display in the front and a shared tablet for rear-seat passengers, both boasting an interface developed for ease of use.
As for propulsion, the concept is a plug-in hybrid, capable of covering 60km on battery power alone. "[The car] challenges convention to express a new vision of executive hatchbacks," said Linda Jackson, Citroën Global CEO. "CXPERIENCE CONCEPT illustrates the brand's capacity to deploy its "Be Different, Feel Good" promise in this segment."
---