---
Cars / Cars and Bikes
Bugatti Veyron 16.4 Super Sport
Bugatti revealed today its brand new Veyron 16.4 Super Sport, its latest addition to the Veyron lineup. The Bugatti Veyron Super Sport 16.4 comes equipped with 1200 horsepower (882kW) under the hood, with torque increasing to 1,106 pound-feet. It also comes with a revised aerodynamic kit that allows it to maintain a perfect balance in […]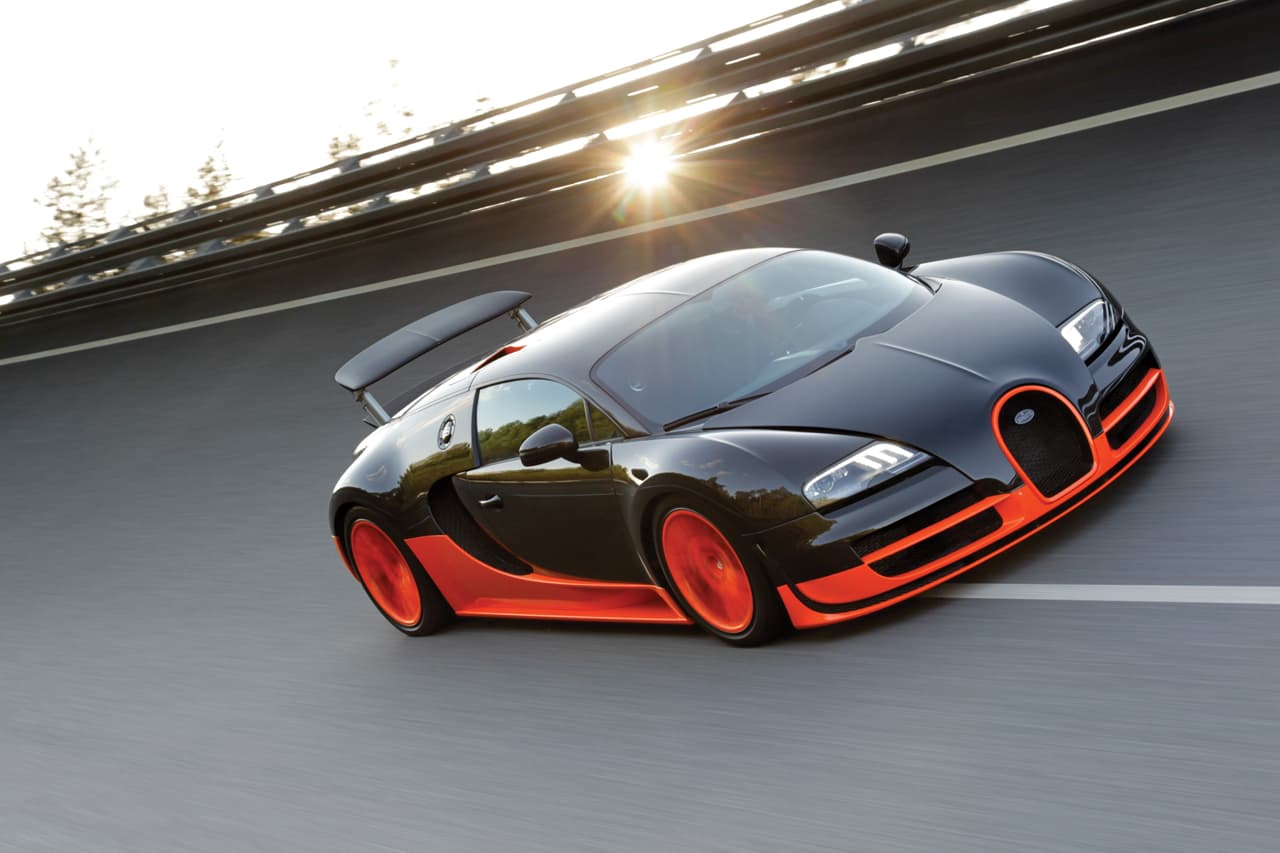 Bugatti revealed today its brand new Veyron 16.4 Super Sport, its latest addition to the Veyron lineup.
The Bugatti Veyron Super Sport 16.4 comes equipped with 1200 horsepower (882kW) under the hood, with torque increasing to 1,106 pound-feet.
It also comes with a revised aerodynamic kit that allows it to maintain a perfect balance in every situation.


It also employs four enlarged turbochargers and bigger intercoolers to boost the power of the 16-cylinder engine.
These improvements will push the car from 0 to 100 km/h in just 2.2 seconds while the top speed achieved will be 425 km/h.
The new Bugatti Veyron 16.4 Super Sport will make its debut in August at the Pebble Beach Concours and will be produced in a limited edition of just 30 units.
The first 5 units will be known as the World Record Edition. Offered in a special black exposed carbon and orange finish, these cars have already been sold.
While everyone expected the Bugatti to be priced at $2 million, the car in fact will be priced at €1,950,000 ($2.4 million at the current exchange rates).
Bugatti has sold 260 Veyrons and 35 Grand Sports by now, of which 249 Veyrons and 22 Grand Sports had been delivered.
---