---
Cars / Cars and Bikes
Audi RS Q3 unveiled
Audi has just announced that it will debut a performance-oriented SUV dubbed RS Q3 at the Geneva Motor Show next month.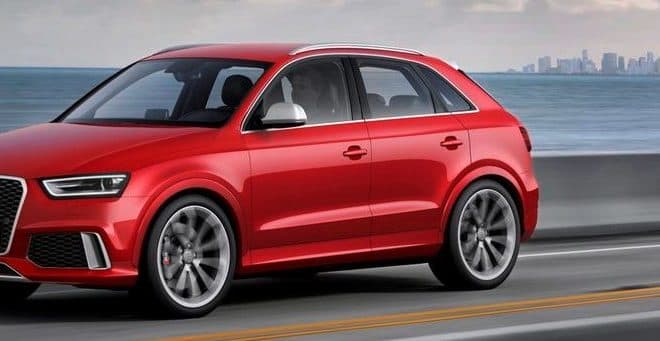 At the next Geneva Motor Show, Audi will unveil the RS Q3, a sports version of its luxury SUV, which boasts 310 hp and the brand's latest driver assistance systems.
Its 2.5l TFSI engine, which has been awarded the "engine of the year" prize three times in its class, produces a maximum output of 310 hp. It is the same as the one in the Audi TT RS and the RS 3 Sportback, paired with a Start/Stop system and a seven-speed S tronic dual clutch gearbox.
The driver has a choice of three driving modes: auto, comfort and dynamic.
And with this engine, the Audi RS Q3 boasts some impressive specs: it can go from 0 to 100km/h in a mere 5.5 seconds and has a top speed limited to 250 km/h. It consumes an average of 8.8l/100km.
Many sports touches have been added to the original SUV. The RS sports chassis has been lowered by 25 mm. The wheels have been fitted with ventilated perforated brake discs. The RSQ3 comes with roof rails, aluminum pedals and footrest, a black honeycomb front grille and unique front and rear bumpers
Drivers can bring up information about the car such as the boost pressure and oil temperature by using the dashboard computer menu.
The series equipment also includes the Audi Parking System Plus, the Audi ten-speaker 180W sound system, xenon headlights and LED tail lights.
The Audi RS Q3 will be available from fall 2013. Although its exact price is not yet known, it is expected to retail for about €55,000.
---